As a cyclist there will be some days where you will just not be able to go outside on a bike ride due to an injury or just poor weather conditions.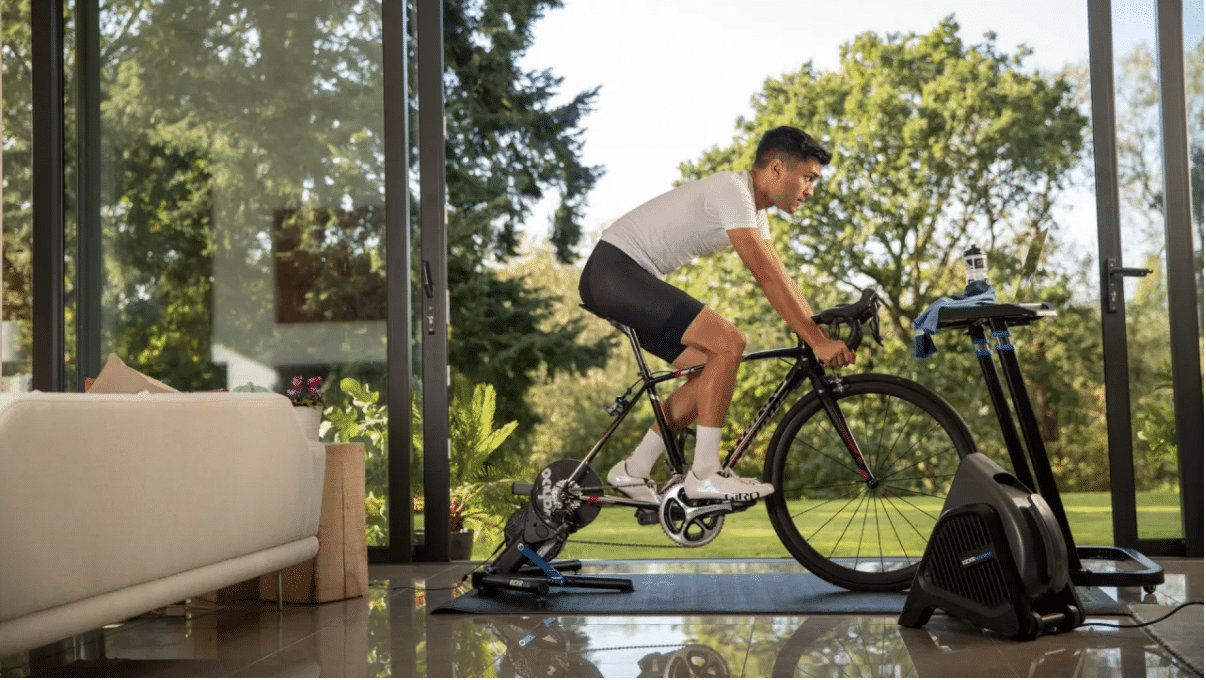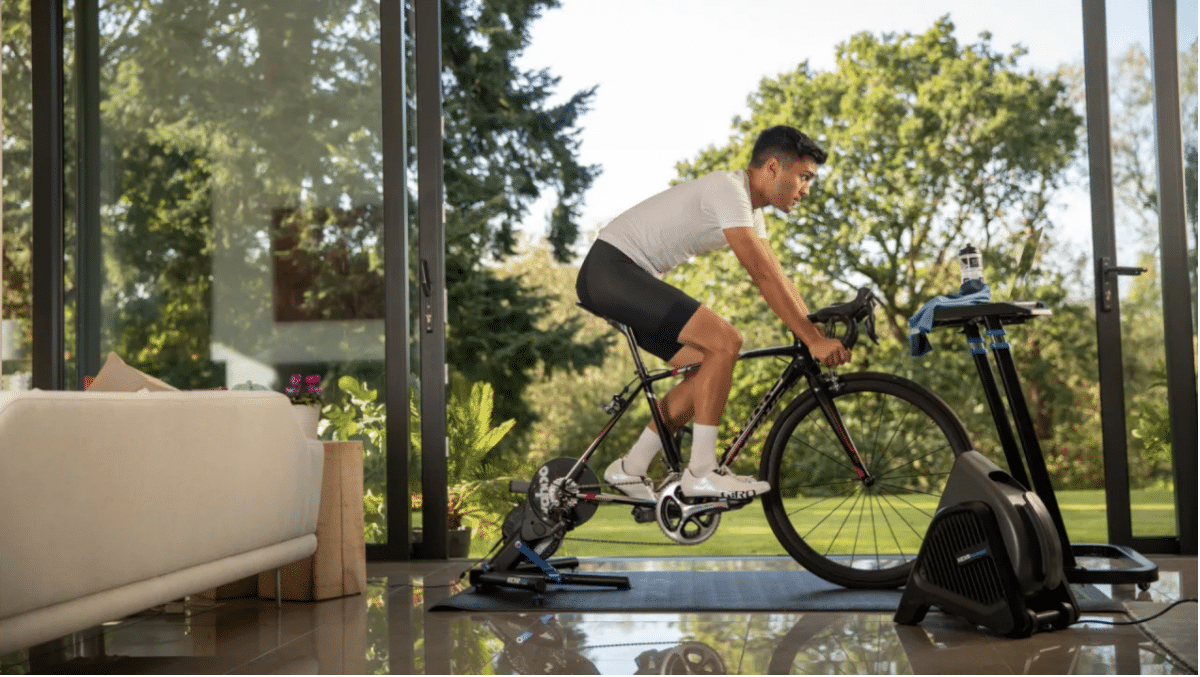 Although this may not be a problem in some places there are countries out there where you will have to take a whole winter off of biking because the weather is just too bad. That is where a smart trainer can come in handy and keep you cycling everyday to keep your fitness up for when that spring weather rolls back around.
What is a smart trainer exactly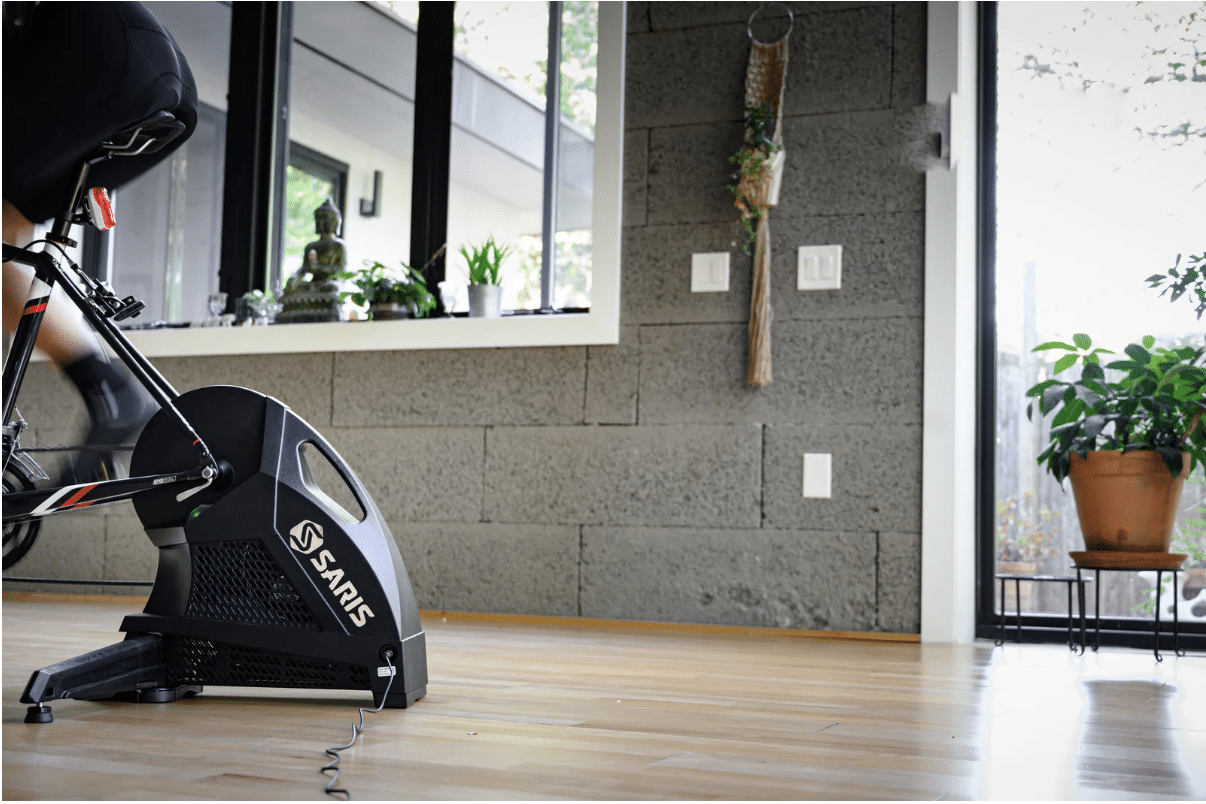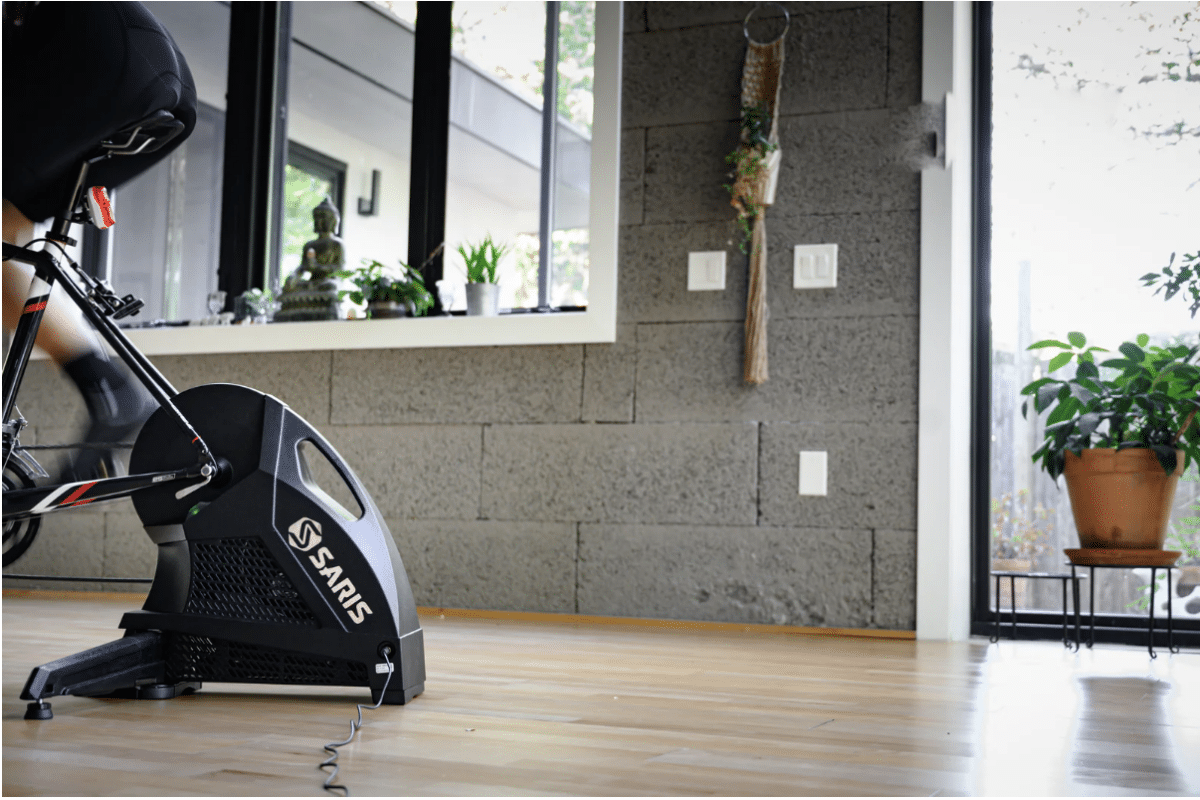 A smart trainer is an interactive turbo trainer that connects to indoor cycling apps like Zwift, TrainerRoad, Wahoo SYSTM and RGT Cycling just to name a few. With the help from these apps you can actually control the trainer's resistance so that you can imitate hills, headwinds and drafting effects that you'd normally experience in the real world whilst out cycling.
These apps that you connect to your interactive turbo trainer can also guide you through special power-based interval workouts. These workouts are different from just your regular sessions because the resistance automatically adjusts in order to keep you in the required training zones, to ensure that you progress as much as you can as fast as you can, this is also known as ERG mode.
Nowadays you're able to connect your smart turbo trainers to third-party apps on your smartphones, tablets as well as computers just by using Bluetooth or wireless ANT+ frequencies. This may definitely sound pretty intimidating and complicated to someone who has never done this before but it is usually a really easy process as most of these trainers and apps will search for and connect to each other automatically by the click of a single button.
Wheel-on vs Direct Drive
When it comes to these smart trainers, there are two main types to choose from; wheel-on and direct drive.
Wheel-on Smart Trainers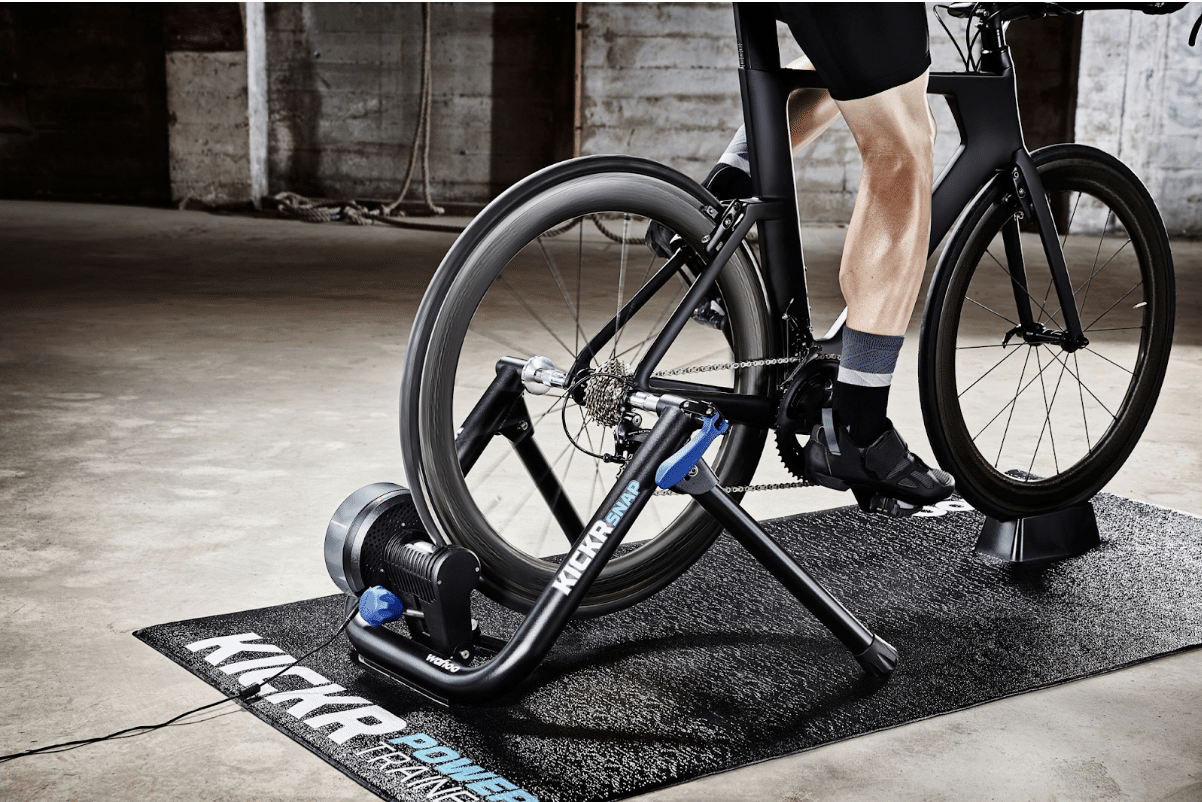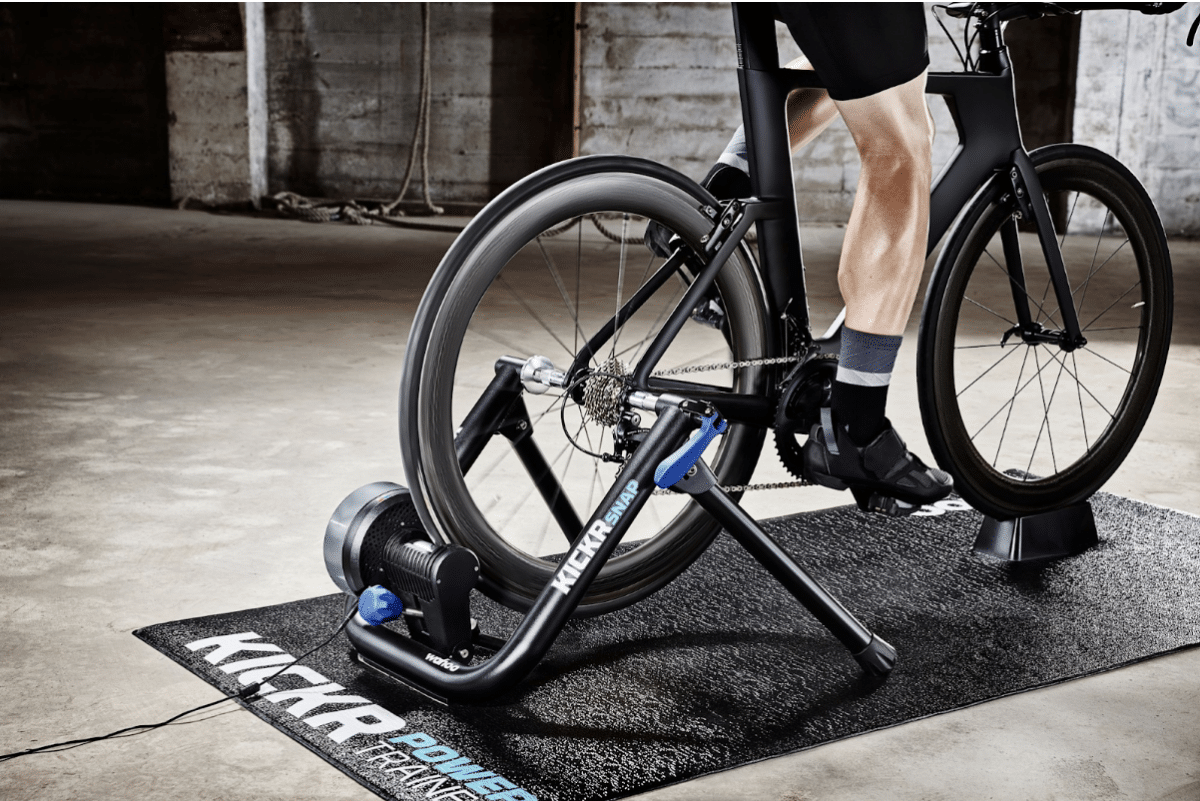 Wheel-on smart trainers are probably the ones that you have probably seen or heard of before as they function more like your classic 'simple' turbo trainers. All that you need to do is clamp the rear axle into a support while your rear wheel sits on top of a roller drum. The drum is what spins when you cycle and can also create resistance because it communicates with whatever hardware and app you have chosen to control the resistance that you'll feel through your wheel.
These wheel-on smart trainers are usually cheaper and also lighter than the other options that you can get, but they do come with some disadvantages as well. The first downside to these types of smart trainers is that they can cause wear to your tyres, although you are able to actually purchase specific trainer tyres to battle this issue but this obviously comes at an added cost. The second thing, which can be pretty important for the more serious riders out there, is that these smart trainers will normally have a less accurate power measurement and the overall riding feel doesn't feel as great as you get from the direct-drive trainers. Then finally these smart trainers are also amongst the noisiest types of indoor trainers that you can purchase.
Direct Drive Trainers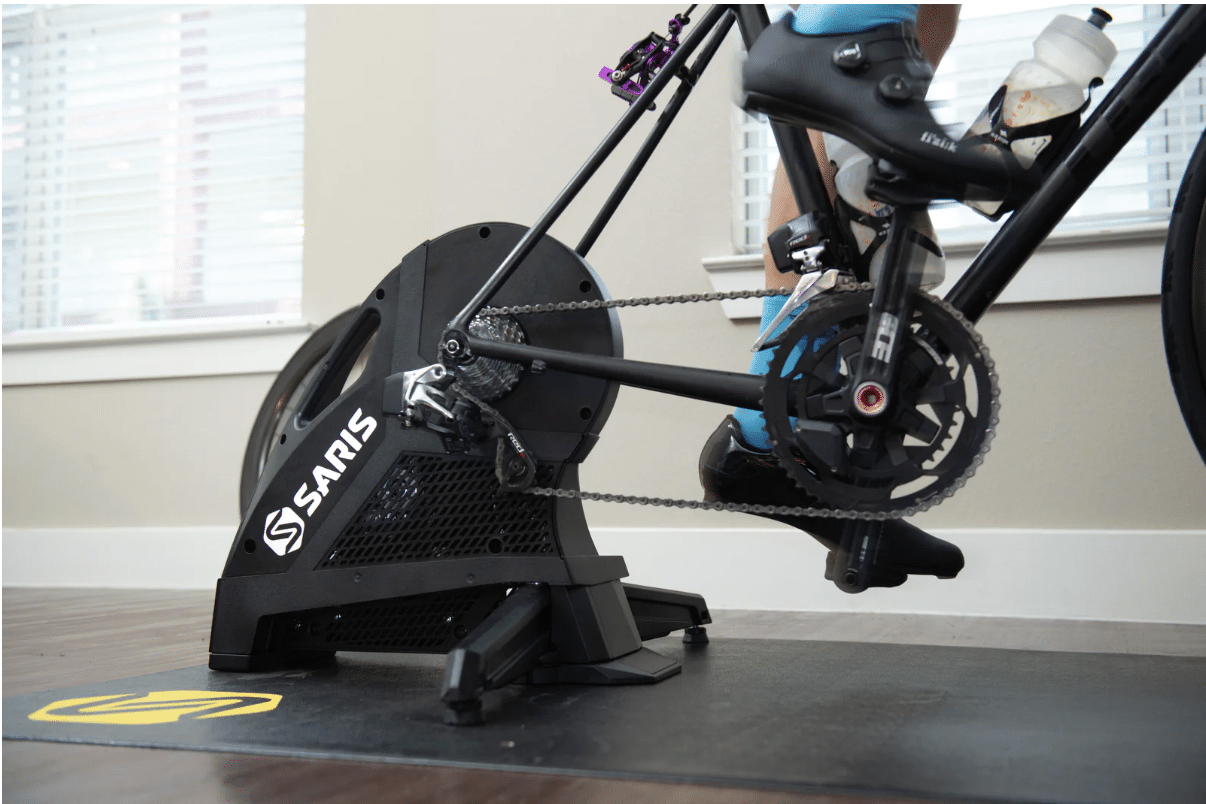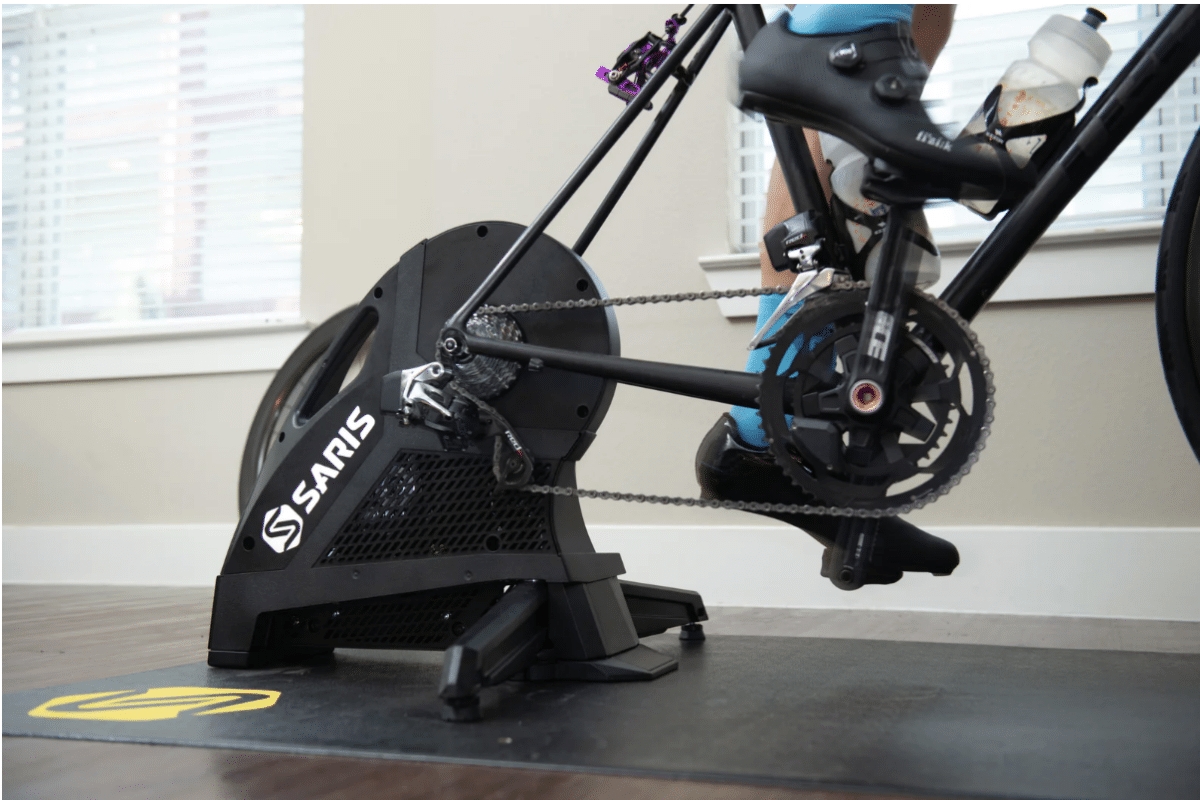 Then when it comes to the direct drive trainers they're a little different because you'll actually need to take off your rear wheel completely and then connect your bike to the trainer via a standard cassette. Although the direct drive trainers are heavier and usually more expensive compared to the wheel-on trainers, the prices are getting a little more competitive and there are also loads of advantages to this setup.
The most obvious advantage, due to the rear wheel being non-existent, the whole direct drive trainer setup will be a lote quieter and will also offer a much more realistic, road-like ride feeling. These direct drive trainers will usually also have much more features than other options out there and not only that but will also be a lot more accurate when it comes to power measurements.
Different Things to Look at When Purchasing a Smart Trainer
Although it is good to know the differences between the two main types of smart trainers, there are still some things that you should know before making your final decision to purchase one.
Price
Essentially, the amount that you will be willing to spend will dictate what kind of smart trainer you'll be able to get, but don't get discouraged if you don't have a large budget because there are still some great indoor cycling setups you can put together on a tight budget.
When you look at the smart trainers that will be at the lower end of the price spectrum then you will just have to accept that you will need to compromise on a few things, such as the power accuracy as well as the noise levels. Although having a high maximum power output or steep gradient may be nice to have, it is definitely not an essential thing that you have to have.
As you could've guessed, if you do instead have loads of money to spend on a smart trainer, you'll have a lot more options to choose from. The biggest changes that you will see in the performance of these pieces of equipment normally comes in at around the £500 mark, which is where the direct-drive models start to appear. At this mark you'll usually see quite a big improvement when it comes to the ride feel, noise level and power accuracy of the smart trainers but after this the gains become quite marginal.
Flywheel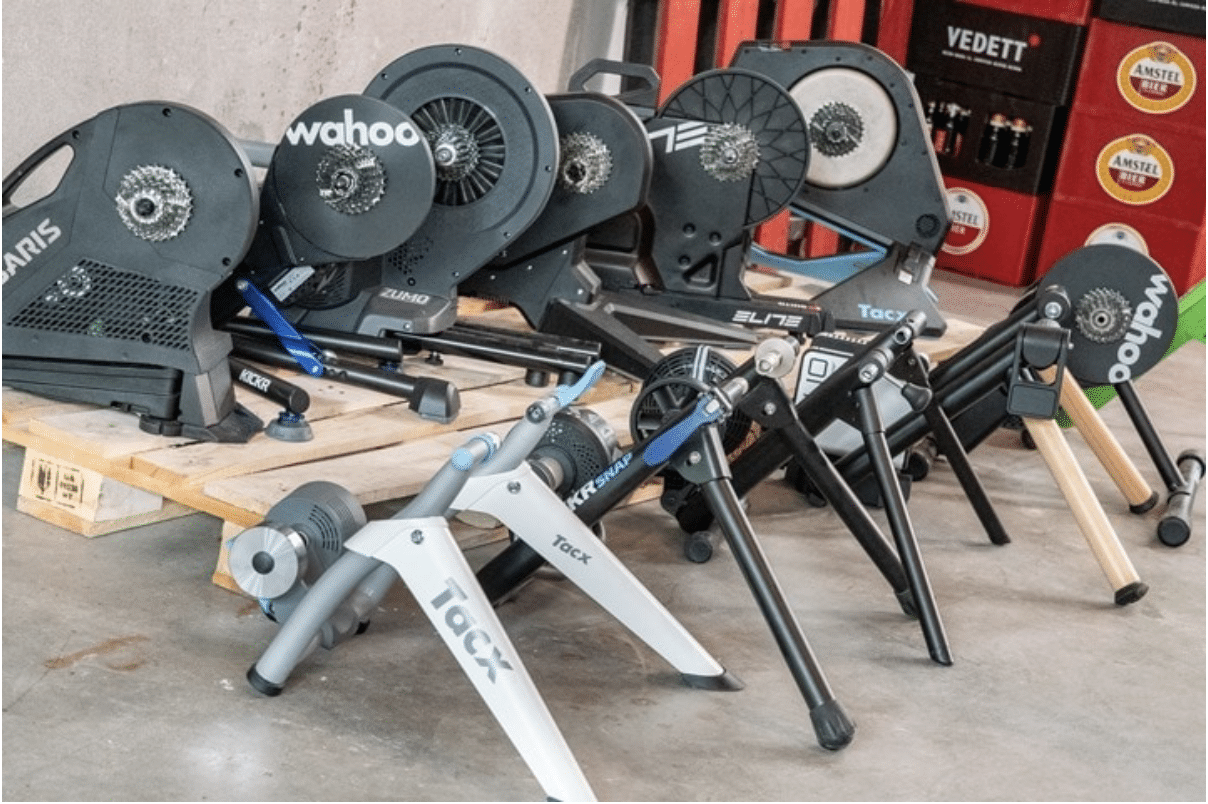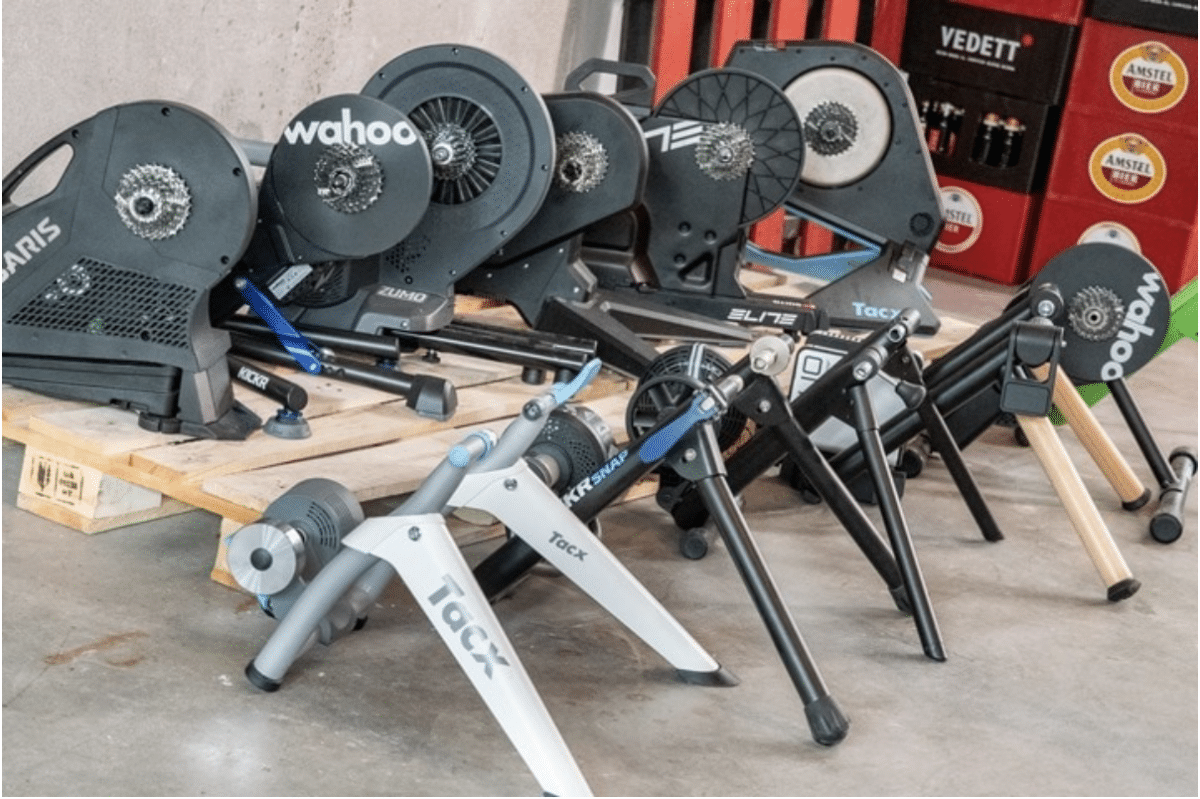 The flywheel is something that you have on your smart trainer that will create that road-like feeling that you want. They are able to do this because they store the kinetic energy and then the resultant inertia that they give, when you stop pedalling, will make it feel like you're coasting on top of a real road.
Although there are some instances where you can expect a flywheel to be better than another because it is heavier, this is not always the case. Factors like its construction, materials, design, and sometimes even magnets are all things that will play a role in dictating how well the flywheel will be able to mimic the real world ride feel.
When you get to the more expensive virtual flywheels will actually be able to change the level of inertia you will be feeling depending on the virtual terrain you're riding on. So, when you are cycling on an uphill it will feel a lot different to when you would be cycling on a flat, just like it would in real life.
Weight and Packability
When it comes to the physical appearance of the smart trainers, they come in a large variety of different weights, shapes and sizes. The wheel-on options are usually lighter and more packable when compared to the direct drive trainers.
The direct-drive trainer options are normally a lot bulkier than other designs out there and even though they can come in a lot of different shapes and sizes, with some even being able to fold up into a very slim form, they are normally pretty heavy no matter what.
With that being said, if you have a space that will be dedicated to your training area and only that, you won't have to worry so much about weight or packability since you can just leave it out 24/7 anyways.
Power and Gradient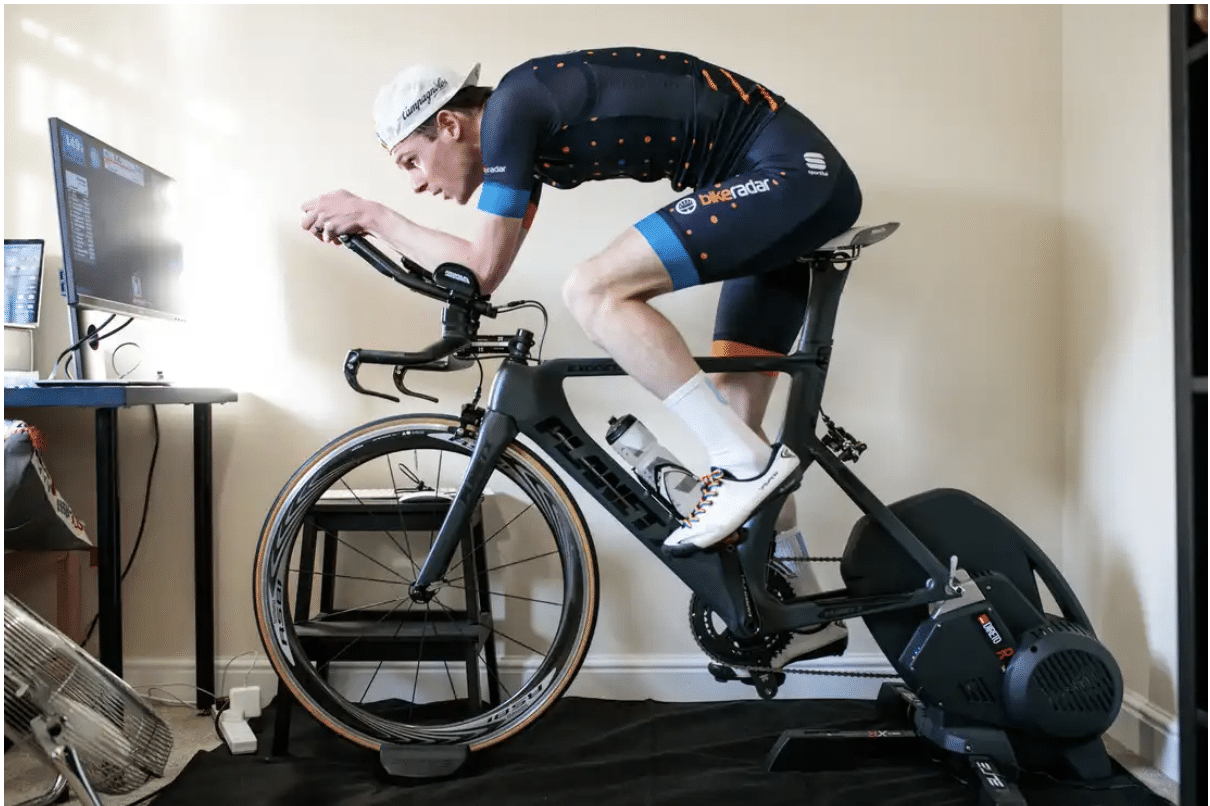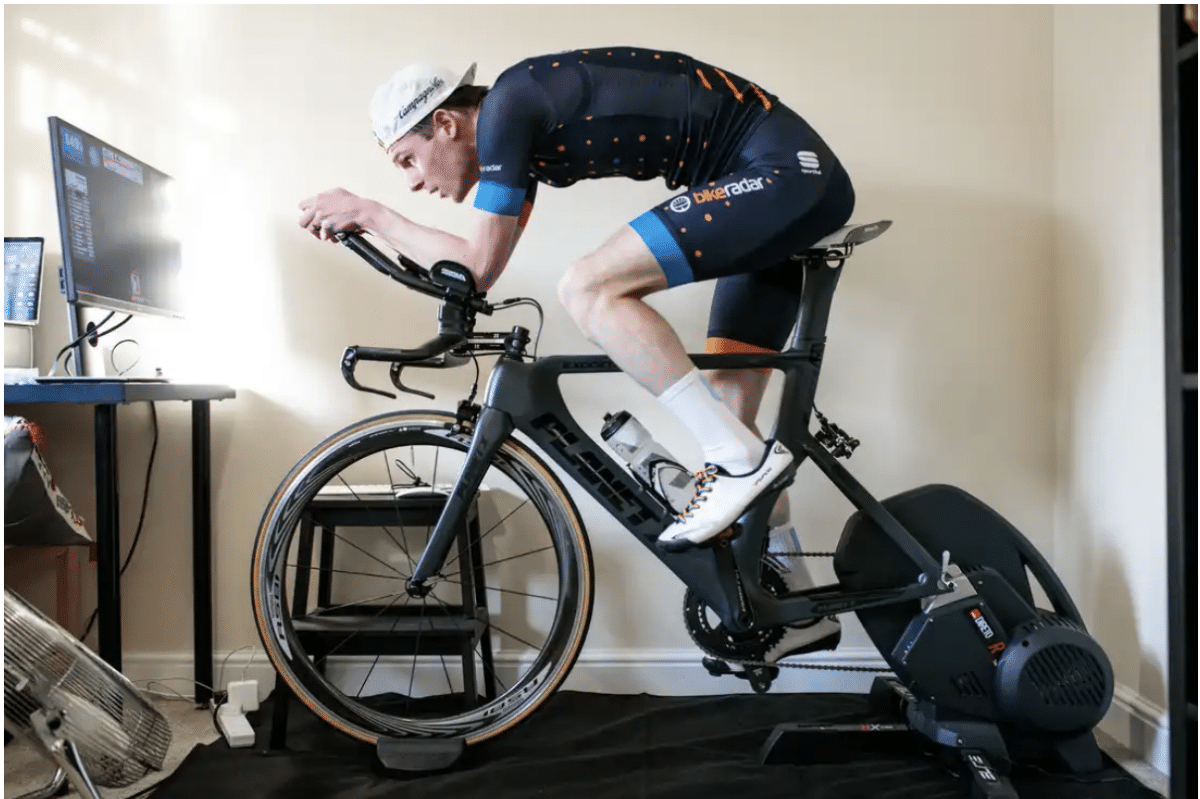 All the different smart trainers that you can purchase will have different maximum power figures that will directly correlate to the amount of resistance they'll be able to generate. You can expect the smart trainers maximum power to usually range between 1,500 watts to over 3,500 watts.
1,500 watts is pretty much the entry level and will definitely be enough for most riders and then the 2,000 watt models will be more than enough for almost everyone except for the professional sprinters.
Then the next important figure you should look for with the smart trainers is its gradient figures, which will be the maximum incline that a trainer will be able to simulate, which will be measured and given in percentages. Although a lower figure will mean that you won't be able to simulate the virtual world perfectly whenever there's a gradient that'll be more than your trainer can handle, it definitely won't hinder your training.
Noise
A big reason as to why these indoor trainers weren't so popular in previous years was because they had been known for being pretty noisy, but nowadays we've seen many improvements being made. Although the wheel-on trainers have always been louder than your usual direct-drive trainer, the gap is narrowing slowly but surely with each technological advancement.
The direct-drive smart trainers are still usually the quietest types of smart trainers that you can purchase to date, with some of the more expensive models even being so quiet that the main source of noise would be from your drivetrain.
However, regardless as to whether or not you have a direct-drive smart trainer or wheel-on trainer, you will typically see the noise levels start to rise as you increase your power output and the flywheel speed goes up.
If you are someone who is looking to just set up their smart trainer in their garage then the noise may not be of the utmost importance to you, but if you are instead someone who wants to be able to do their interval training sessions inside of the house before your family/housemates wake up then getting a quiet trainer will definitely be a lot more important.
Final Words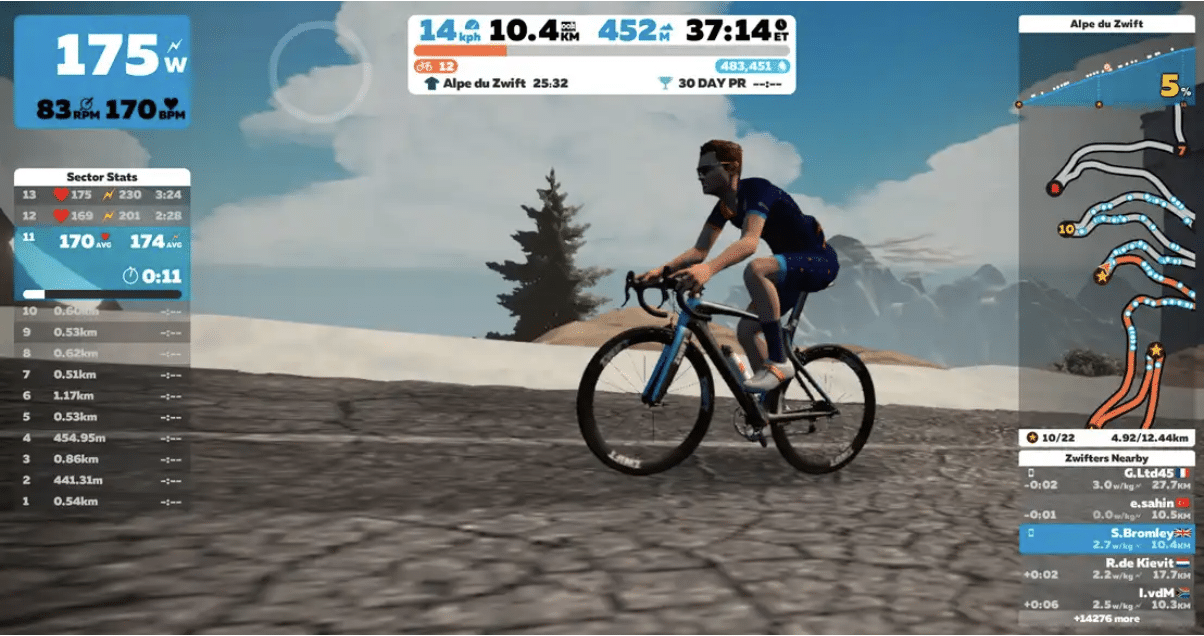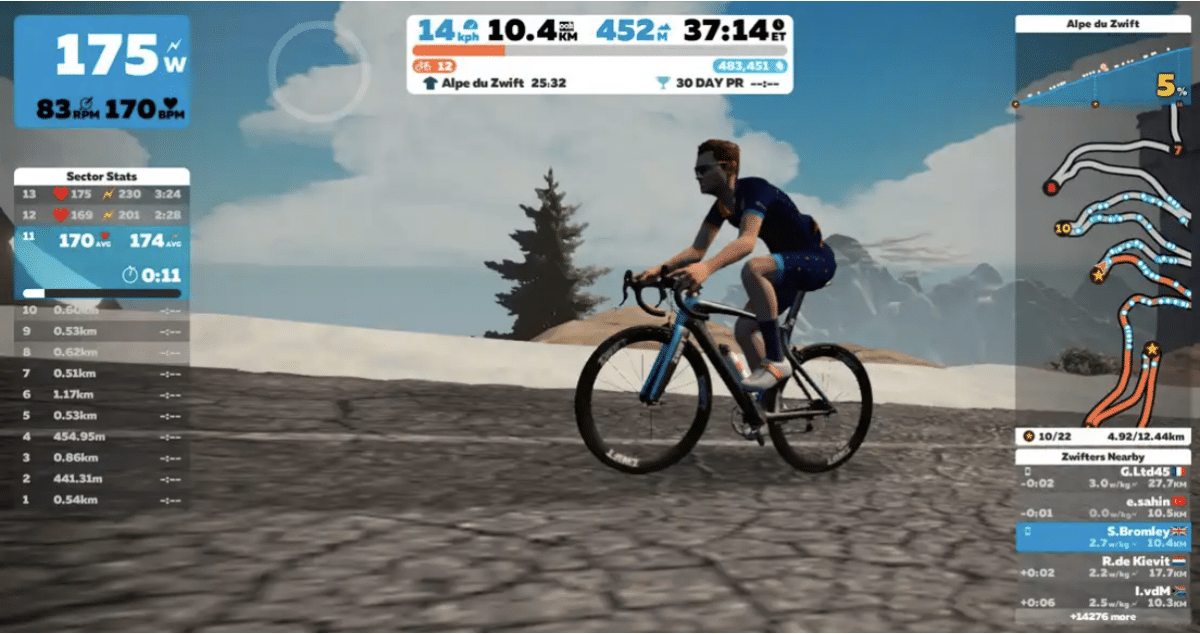 So, there you have a full beginners guide to purchasing a smart trainer, although at the end of the day the most important thing that you will have to consider will be the price tags of these two types of trainers, but there's no denying that these pieces of equipment don't come cheap.
However, when you compare the price to getting one of these instead of a road bike groupset upgrade or even a new winter road bike the value that a smart trainer can offer you is a lot better as you'll be able to consistently enjoy training indoors.