Having a good cycling backpack is extremely important for commuters and urban riders, no matter where you live, it can be the difference between you arriving at your destination with dry stuff, and you arriving with your stuff soaking wet from a rain storm that caught you by surprise.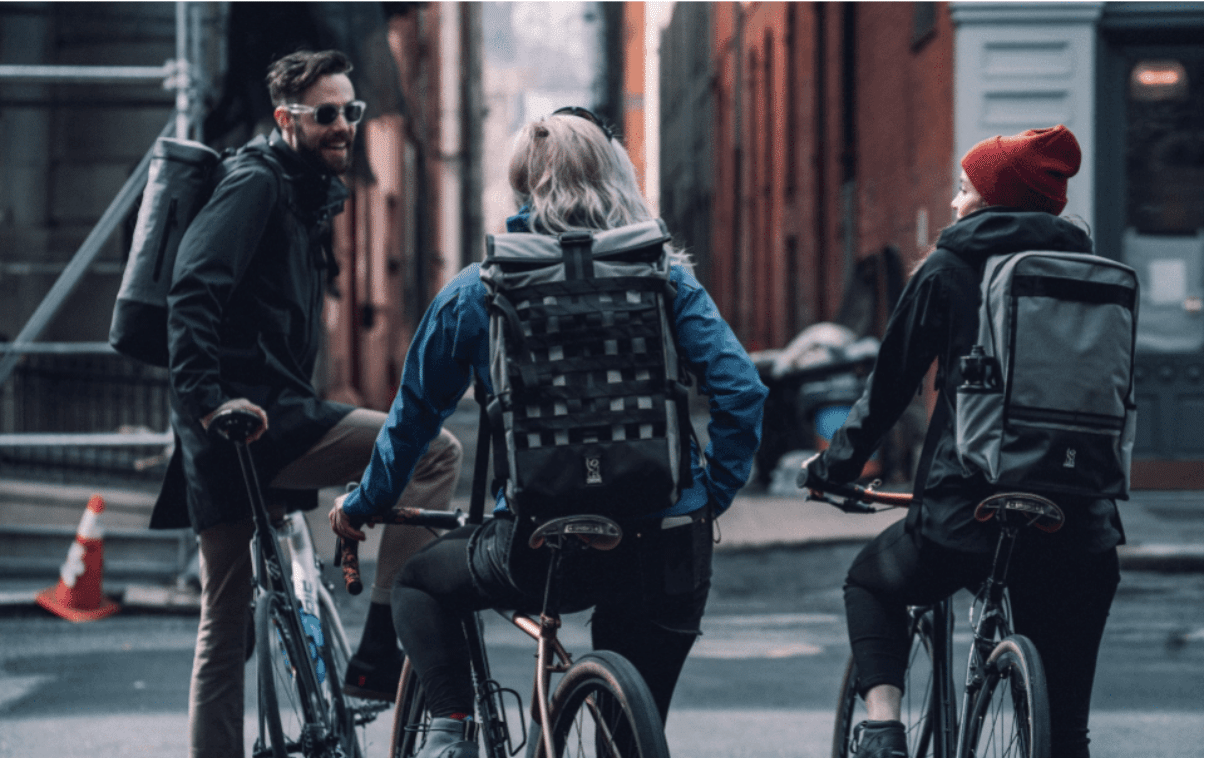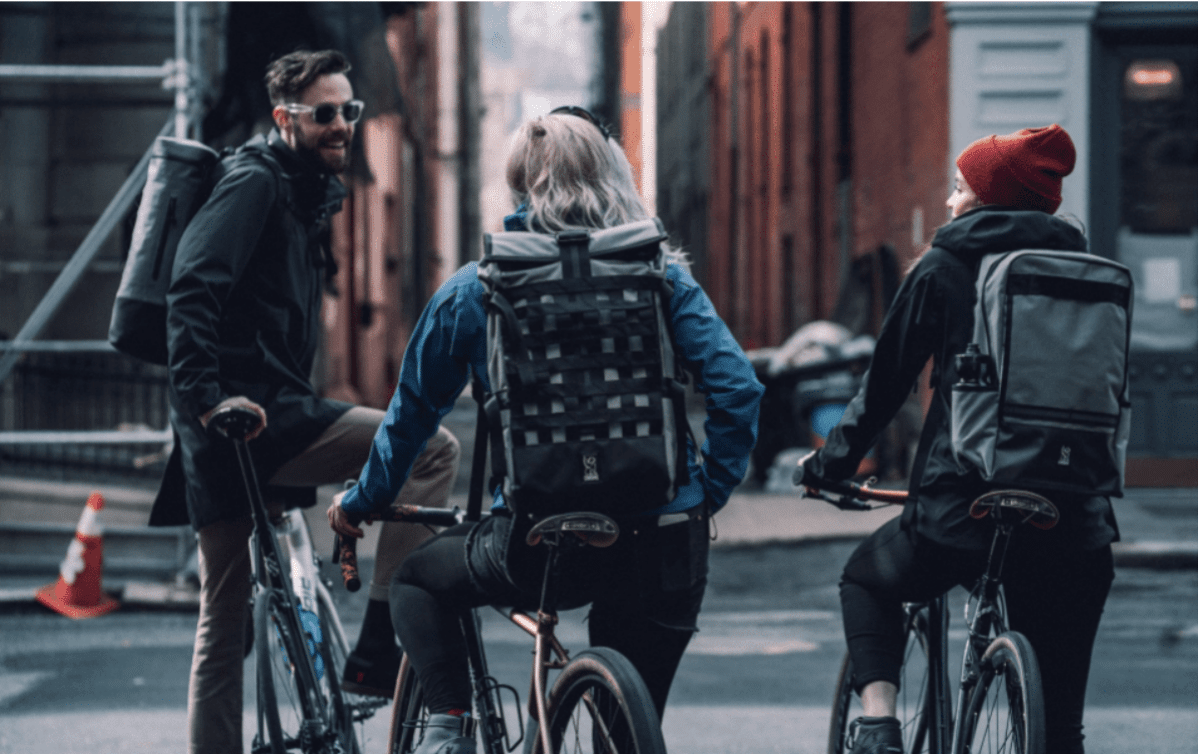 Although you will most likely have racks or mounts, which you'll be able to fit panniers onto, on the best commuter bikes out there, the best hybrid bikes are a lot less likely to come equipped with these and therefore a cycling backpack would be less of a hassle. A good small bag will allow you to carry the essentials with you, out on your rides, and then a larger one will be able to transport large items such as a laptop and maybe a change of clothes.
How to Tell if a Backpack is Suited to You
In this article, you'll find a list of some of the best cycling backpacks for commuters and urban riders so far in 2023, which will have effective and dependable waterproofing or water resistance. This is probably one of the most, if not the most, important features that you should look at when choosing a backpack, because if you are someone that cycles to work you're bound to get caught in a surprise rain storm at least one day.
Further past this feature, the best backpacks will also be durable and have easy-to-use closure systems, such as a roll-top system or waterproof zips, as well as have enough space in it to be able to store everything that you may need when you cycle from place to place.
Since these backpacks on this list have been mainly suited towards the commuters and urban riders of the cycling world, they will also have a focus on hi-viz or reflective options, in order to make certain that you are as visible as possible to any other vehicles, riders or pedestrians.
Camelbak Mule Commute 22L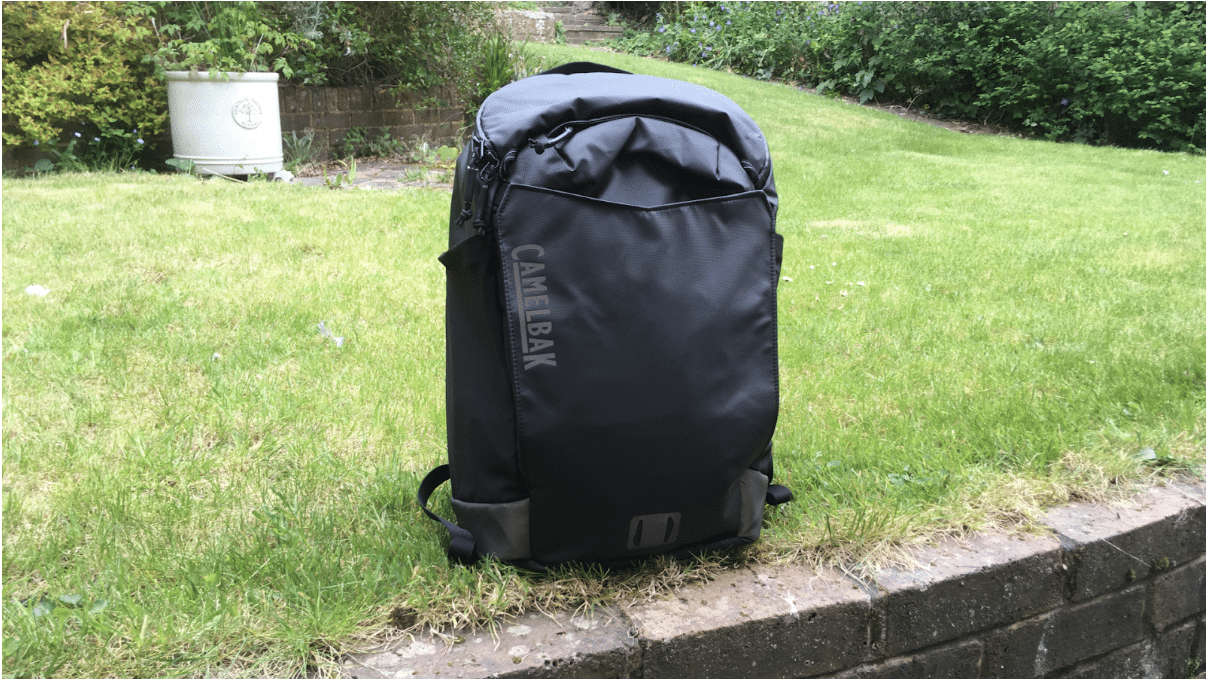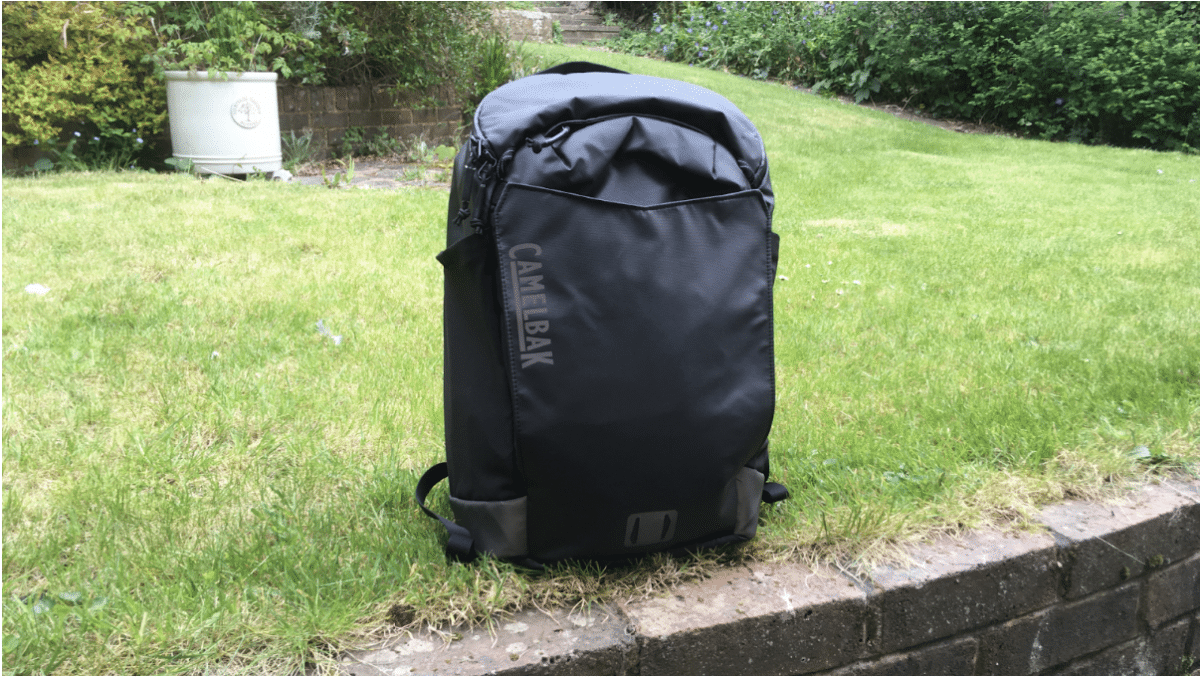 | | |
| --- | --- |
| Specs | |
| Price | £120 |
| Size | 22 litres |
This backpack from Camelbak is a great option for the daily commuters out there because it is lightweight and also low-volume.
Inside of the backpack you'll get a padded and waterproof laptop section, which also has a wraparound closure, just for added protection for your valuables. You'll also have two zipped internal pockets, to store other smaller items as well.
Then on the outside of the bag, which is 'weather-resistant', you'll have a clip for your helmet, raised comfortable pads, which actually helps keep your back ventilated and cool, as well as three elasticated open pockets.
If you want to have items that are easy to access whilst you're out on your rides then you'll also have two secure pockets, located on the bag's arm straps, where you can put said items.
You may question just how visible this backpack would make you out on the roads, since it only comes in a black colourway, but thanks to its 360 degree reflective details, you'll definitely be seen at night. For extra visibility, you'll also be able to clip on a light to this bag.
Lomo Hi-Viz Dry Bag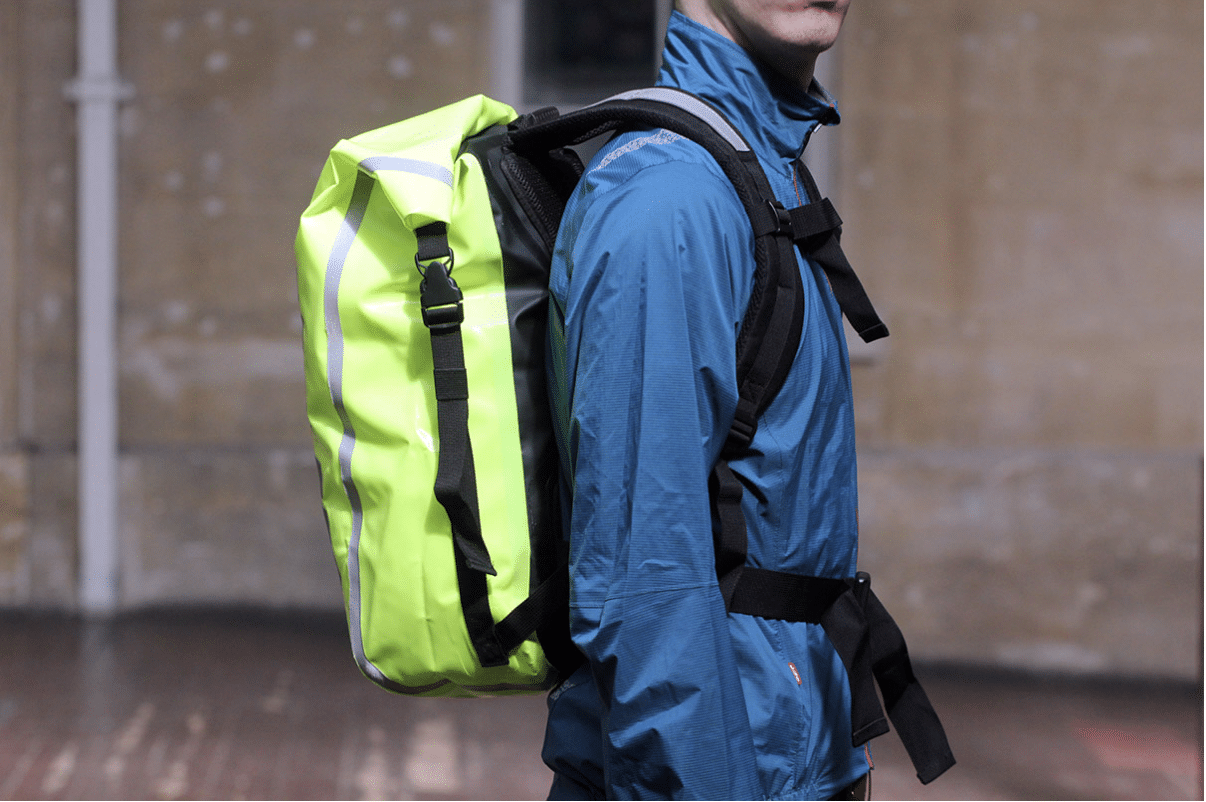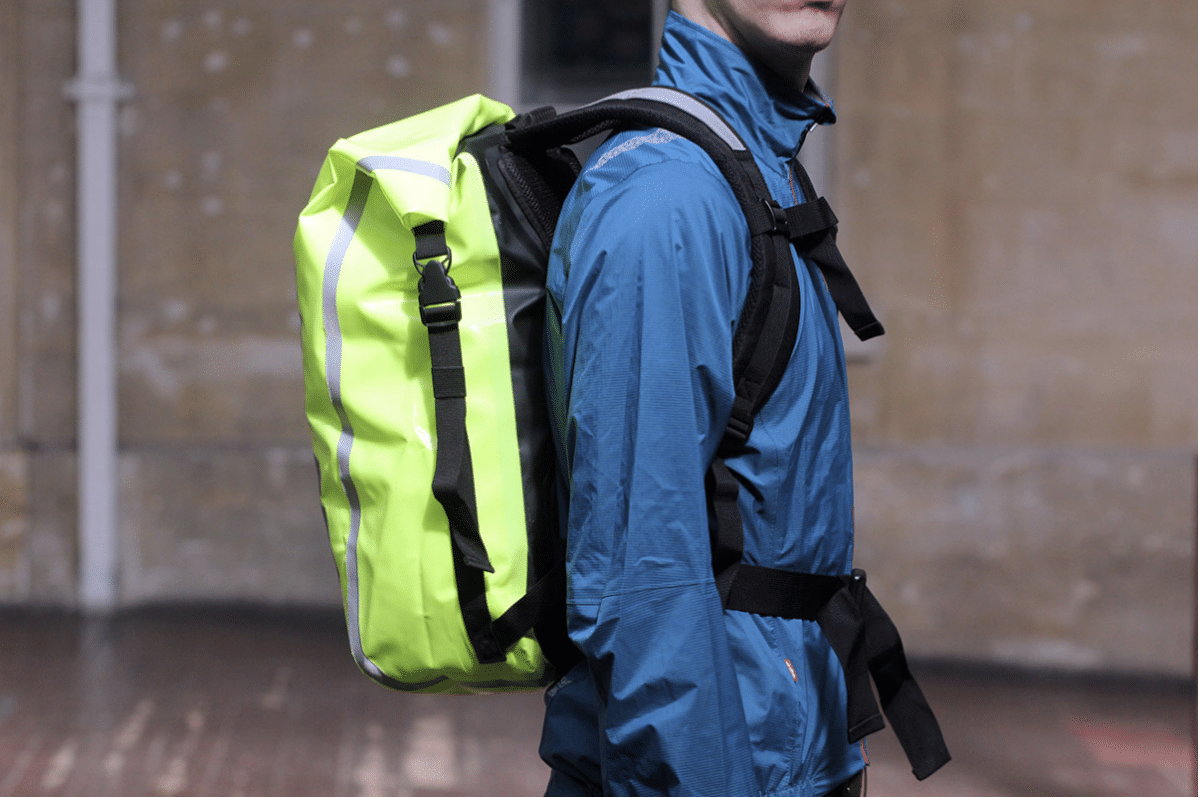 | | |
| --- | --- |
| Specs | |
| Price | £32.99 |
| Size | 30 litres |
Not only is the Lomo Hi-Viz Dry Bag spacious, tough, waterproof, bright and also decked out with reflective stripes, it also comes at a cheap affordable price for most people. So, with all of these positives what exactly are the downsides that come with it?
The first downside to this bag is because of the size of the bag, you'll be able to carry some heavy kit and will definitely lead to you getting a bit more sweaty on your longer rides. However, this downside is also a positive because of its 30-litre capacity, you'll be able to store a lot of your belongings and keep them all nice and dry thanks to the bags roll-down top and welded seams.
Although it doesn't have any cool extras or features, it is hard to complain with the under £40 price.
Osprey Transporter Roll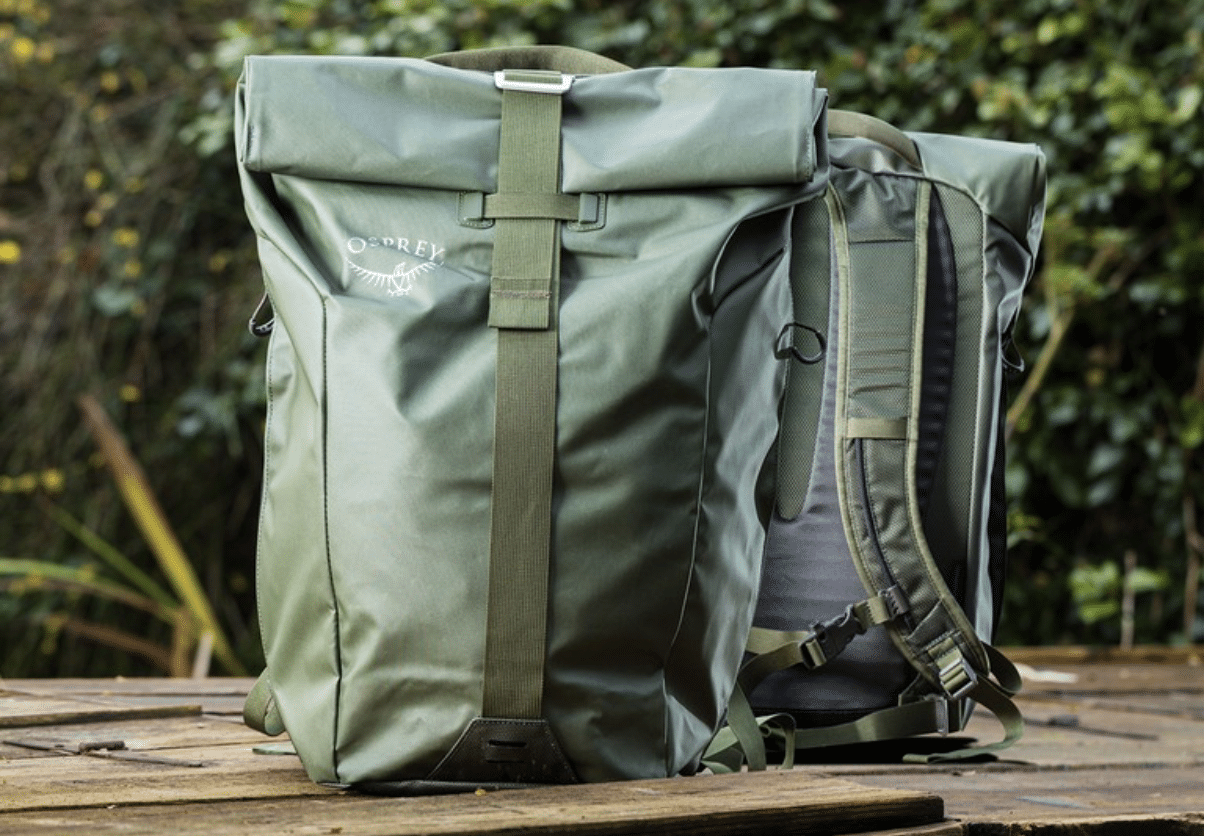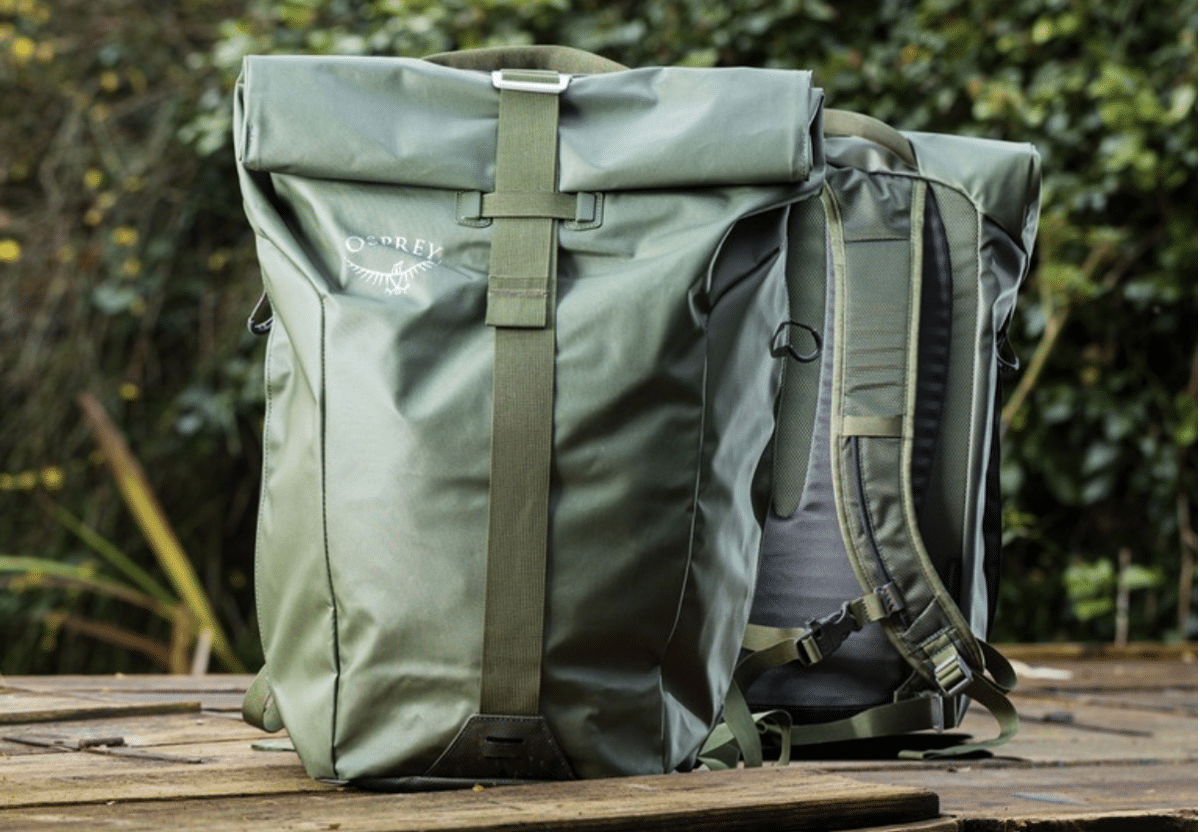 | | |
| --- | --- |
| Specs | |
| Price | £95 |
| Size | 25 litres |
The Osprey Transporter Roll is a great looking backpack that not only looks smart but is also comfortable as well as practical, sadly it isn't 100 percent waterproof.
When it comes to the design of the bag, you'll have quite a large main compartment that also has an organiser section, laptop sleeve and mesh pockets on the inside. Since this backpack uses a roll-top design, it means that you'll be able to adjust the amount of capacity, either increasing it a little from 25 litres or decreasing it a little so that you can stop your things from moving around whilst riding.
The back panel of the bag is also very secure and will keep your items safe, the shoulder straps are also comfortable to ensure that you'll be able to ride for longer distances without getting too sore.
Altura Thunderstorm City 30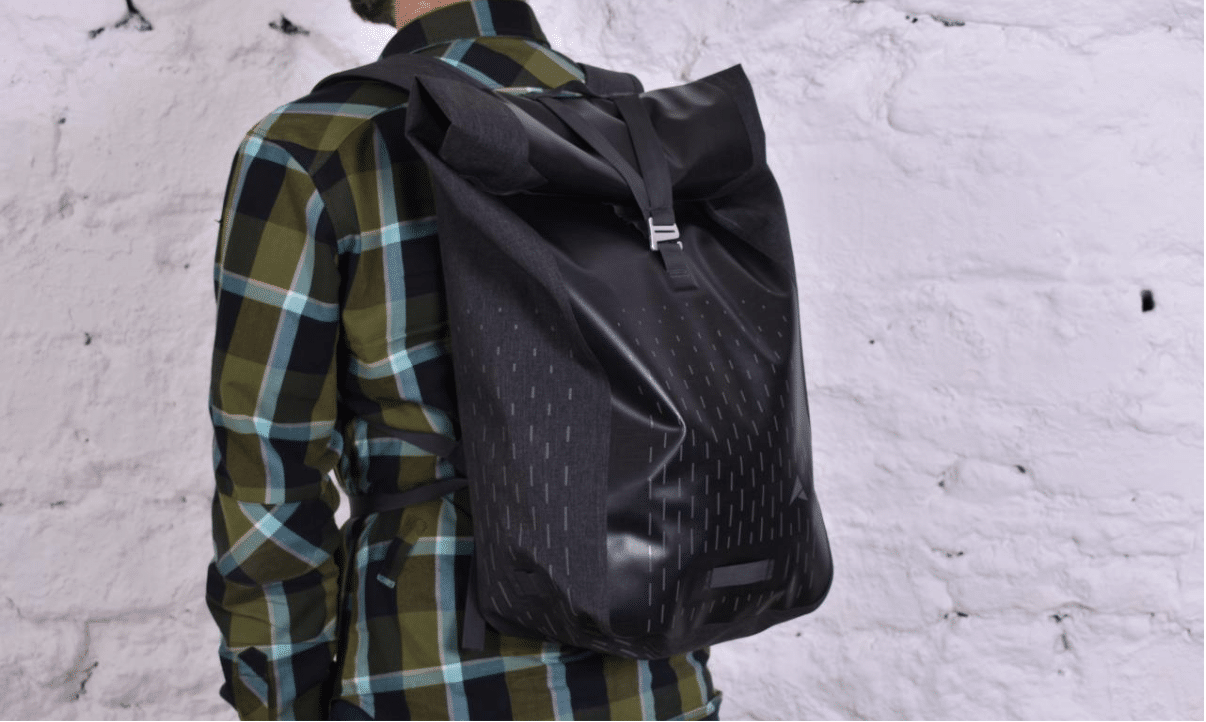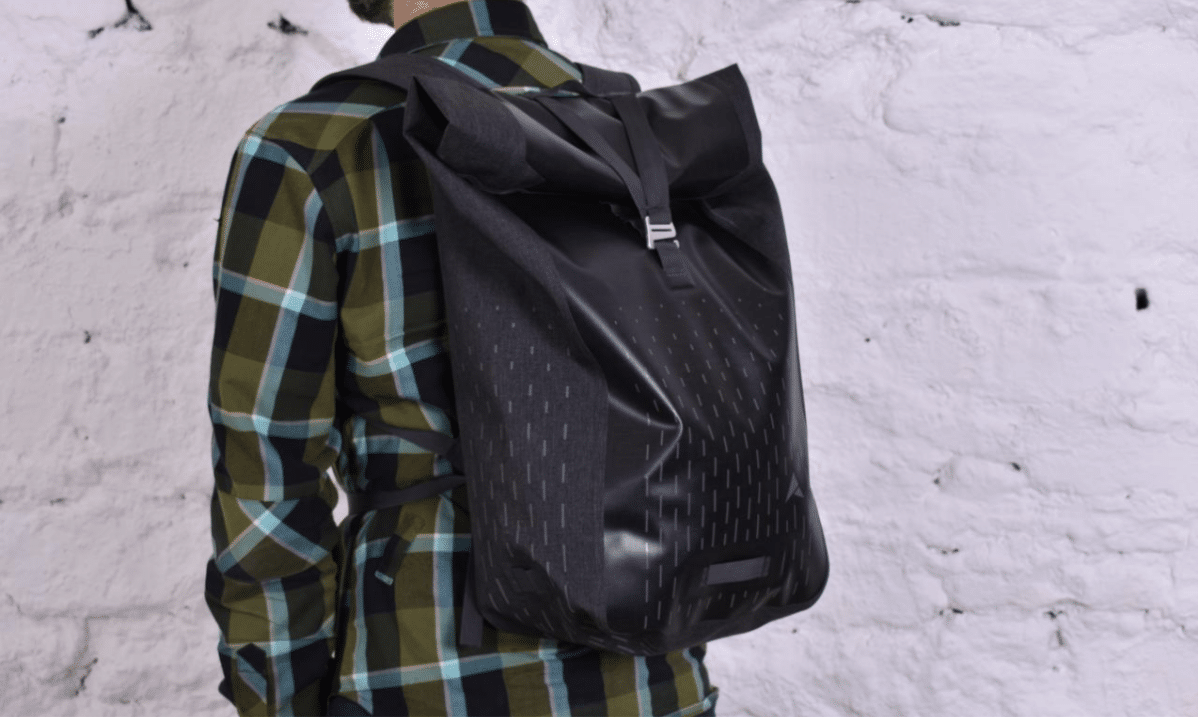 | | |
| --- | --- |
| Specs | |
| Price | £79.99 |
| Size | 30 litres |
With the Altura Thunderstorm City 30, you'll definitely be seen out on the roads because this bag has little reflective dashes all over the sides, back and bottom to ensure all-round visibility at all times. If you are someone that prefers a more lowkey design for their backpack, then there is also a black colourway you could opt for instead of the bright hi-viz yellow.
Inside of the 30 litre compartment, you'll have a laptop sleeve as well as two internal pockets to store other smaller items, but on the outside of this backpack you'll have no pockets at all and just be greeted with clean lines.
In order to achieve this bag's effective waterproof rating, it has a roll-top that is then cinched with a metal buckle. The bag also features well vented padding throughout, in order to ensure that it prevents any sweat build-up whilst you're riding.
Final Words
A bag is definitely an essential that every single commuter should invest in because of its ventilation as well as waterproofing or weatherproofing to ensure that you get to your destination with your valuables safely and unscathed. If you feel as if one of the bags on this list fits your needs and budget perfectly then that is great, otherwise hopefully you have learnt how to pick the right bag for you and will be able to find the perfect bag for you on your own with this knowledge.