Audi is one of the largest car manufacturers in the world and for years they've said that they are committed to sustainable mobility, which apparently applies to mountain bikes as well now as Audi has announced their new limited-edition electric mountain bike.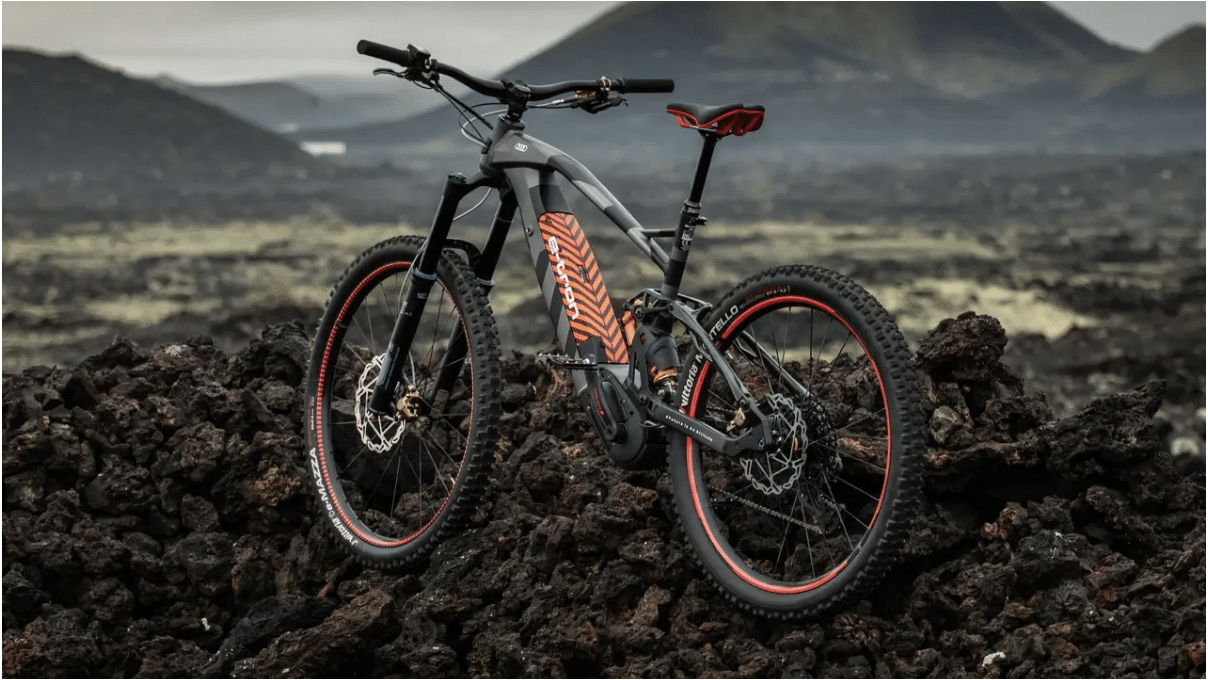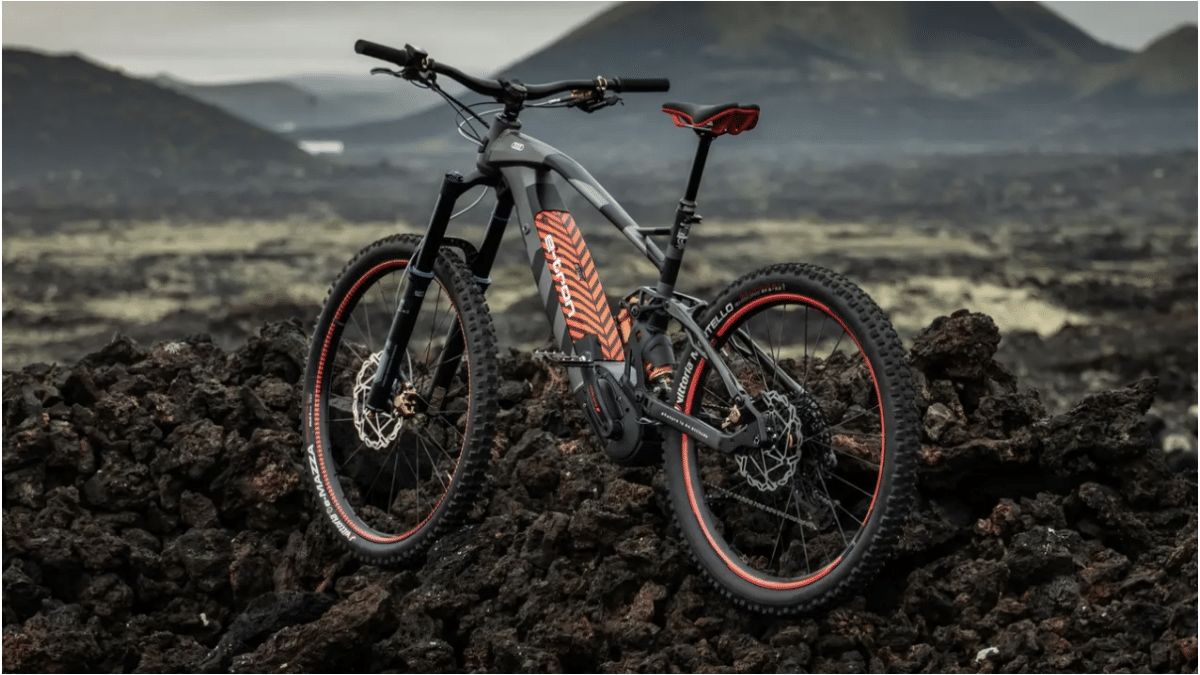 In the brands efforts to try and offer another alternative of e-mobility they have announced this new electric mountain bike as a part of Audi's Genuine Accessories range and will be available in three different sizes, with the price starting at £8,499.
Why has Audi decided to make an electric mountain bike?
During this modern era in which we live we are beginning to see a lot of car brands start to take the electric car market very seriously, and Audi is no different. Last year Audi announced that they were going to start a transition, in 2026, where they were going to stop the production of combustion models and only offer electric cars as of 2033. The brand's progress has already started to be seen in the electric car market as, during 2022, they had managed to deliver 44 percent more than they had the previous year. So Audi's new electric bike can be seen as proof of commitment to providing premium sustainable mobility to the world. 
What kind of bike is it?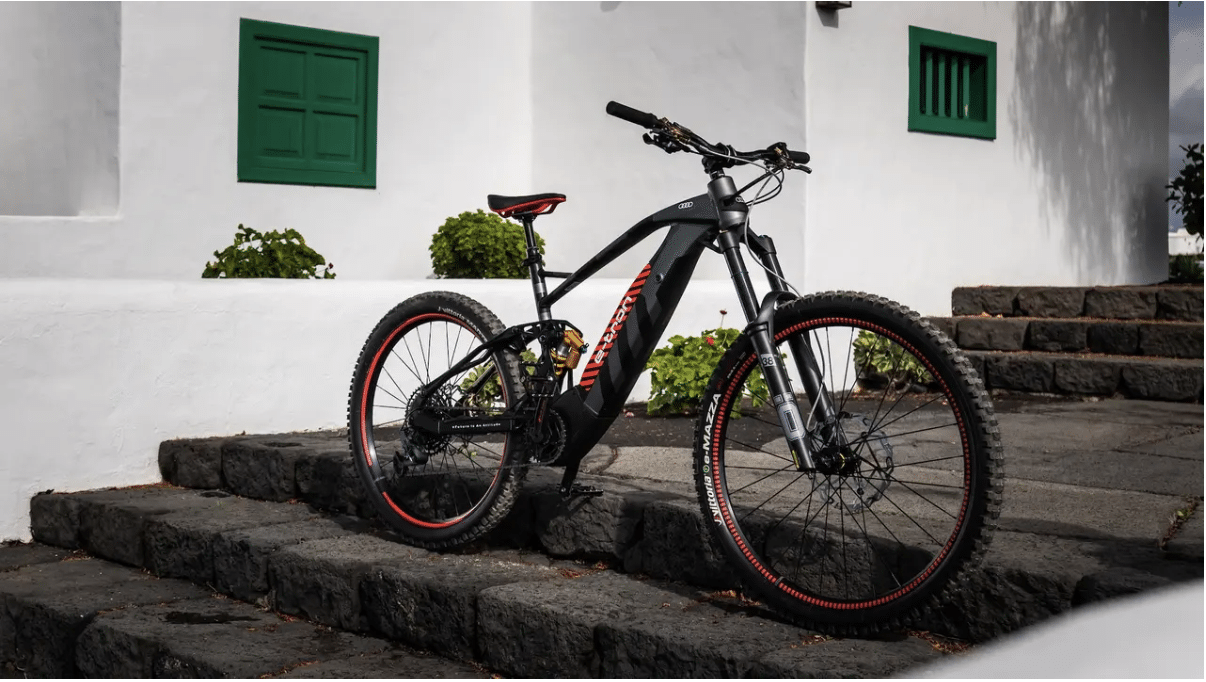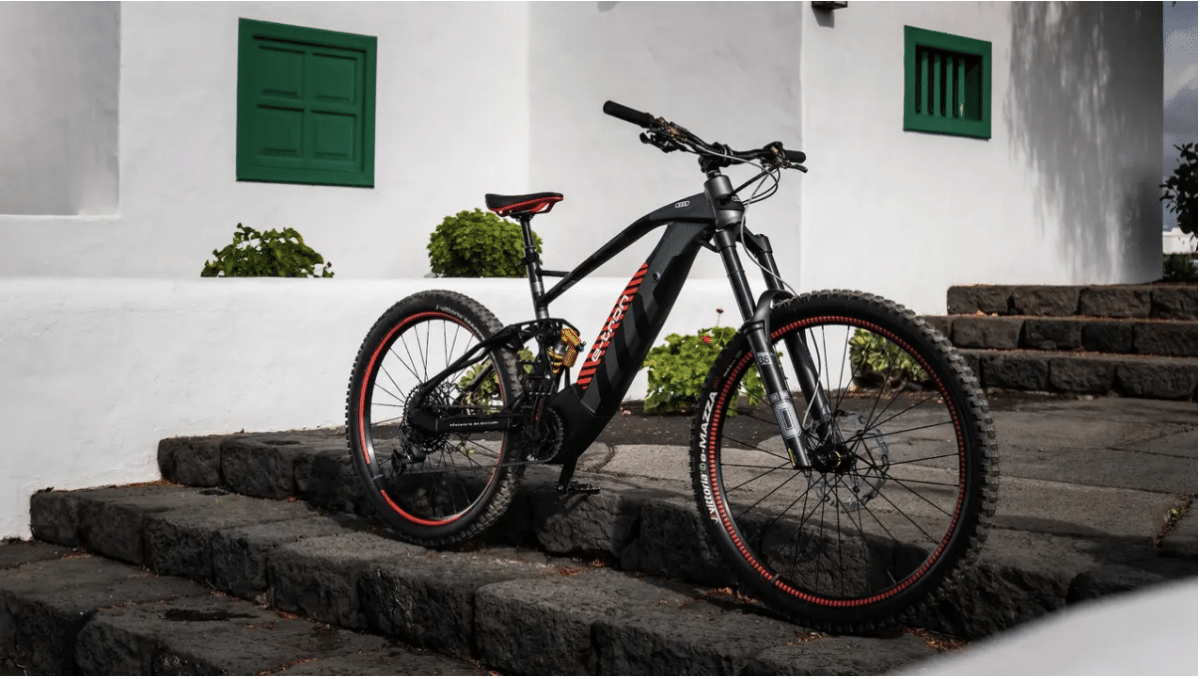 The best way to describe what type of bike Audi's new electric mountain bike is is to say that it is simply an electric enduro mountain bike. This mountain bike has a Öhlins shock and fork, which comes with a pretty large 180mm of travel, which is more commonly seen within the enduro mountain biking world. This doesn't mean that the bike can only be used for these types of races and rides as Audi has mentioned that this bike will be suitable for both gravity riding as well as touring as well. Although Audi has mentioned that their bike has a relaxed geometry style, there are still no specific figures that have been released yet.
The motor and battery
The battery that is required to power this awesome Audi mountain bike is a Fantic battery, with 720Wh inside of it, which has been fully built into the bike's frame. The power that this battery produces is sent straight to a Brose S-Mag 36 Volt 250 electric bike motor that then powers the bike and produces a total of 90Nm of torque.
The motor that this bike has is capable of four different levels to help assist you: Eco, Tour, Sport and finally Boost. The idea behind the Eco mode is to be able to work at maximum efficiency and range and then as you move up to the 'Tour' mode you'll experience a notable difference in the boost and power delivery.
Then the third mode, 'Sport', has been calibrated specifically for sport cycling, which you will use beyond just your simple commuting as well as leisurely riding, and then if you switch it into the last mode, 'Boost', you'll get the maximum amount of assistance that this motor and battery are capable of producing for you.
Then if you are scared of getting confused with all of these different features, the digital display on the handlebars makes it a lot easier and displays data like speed as well as the battery level.
The components of this bike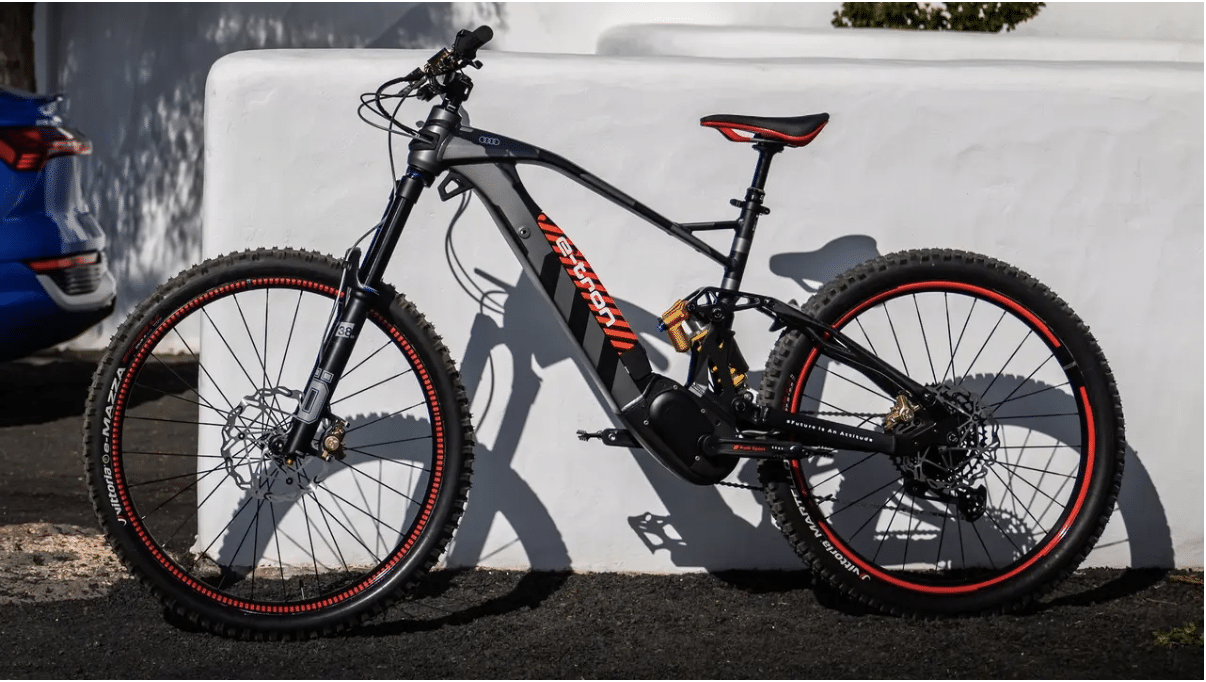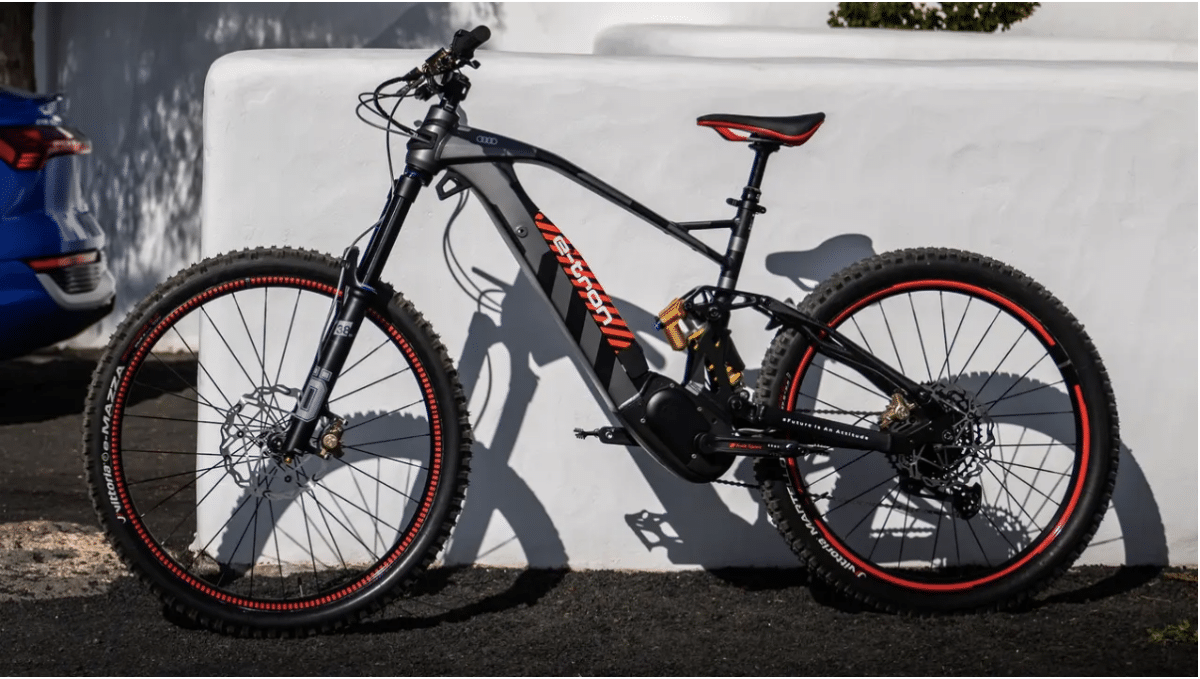 Even though Audi may not be a bike brand specifically, it still has some great components fitted to it, from a range of some great brands such as SRAM, Renthal as well as Mavic.
From the SRAM brand, the bike is fitted with their GX Eagle drivetrain, which has a 34 tooth front chainring and then a SunRace cassette with an 11-51-tooth setup.
Then when you move onto the wheel setup on this bike you will notice that it has a mullet wheel setup, which basically means that it has two different size wheels equipped. The wheels that this bike has been equipped with are the tubeless-ready Mavic E-DEEMAX mountain bike wheels and it comes with a Vittoria e-Mazza tyre in the front and then an e-Martello tyre in the rear.
The braking system that this mountain bike comes with is also pretty good and is equipped with In.CA.S mountain bike disc brakes, with a 220mm rotor in the front and then a 203mm rotor in the rear to give you a lot of stopping power.
Then from the Renthal brand, this bike comes with their 800mm bar and its 40mm stem, then the grips that have been put on this mountain bike are courtesy of Switch. Then finally the bike is equipped with a dropper post as well as a Selle Italia Novus Boost EVO saddle as a cherry on top.
Final Thoughts
Who ever thought that Audi would join the bike market? Do you think you will be one of the people that put their trust into this huge car brand's bike manufacturing capabilities and purchase one of these limited edition electric bikes when they are finally made public?