The all new Nukeproof Carbon is essentially a carbon-framed version of allot Megawatt, which was arguably the best eMTB Bike of 2022. A huge contributing factor to this bike seeing so much fame is because it was one of the first bikes to ever use SRAM's new Eagle Powertrain motor system.
This new Nukeproof bike has been based off of their extremely successful Mega frame, and it has been designed to be used on big days out on big mountains or shredding on enduro lines.
The Motor Details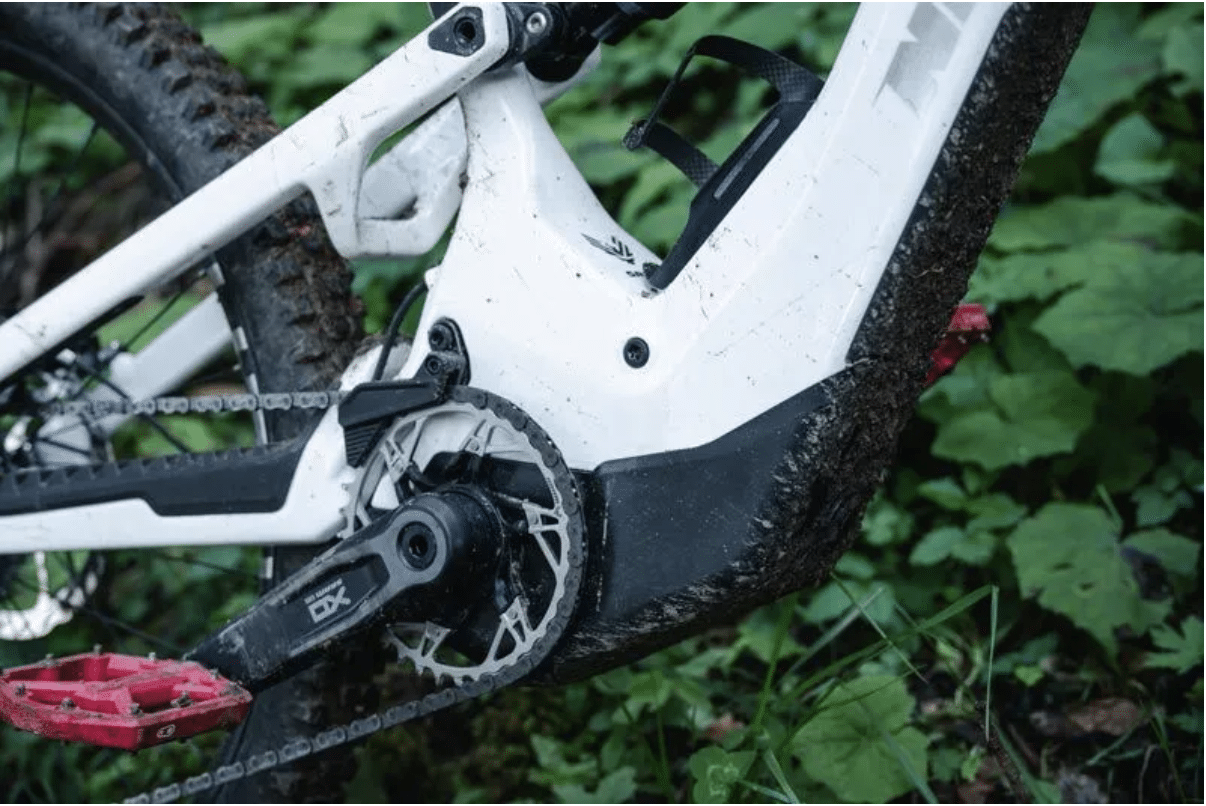 The new frame that the Megawatt Carbon has been constructed from is the T700/T800 carbon fibre, and just by taking a quick glance at it you'll notice that it is extremely similar to the non-assisted Mega frame.
Just like the alloy version of this bike, the new frame still uses the mixed wheel setup, which is a 29 inch wheel in the front and a 27.5 inch wheel in the back.
The new frame does have internal cable sleeving which will theoretically help you with swapping brake houses, however it is most probable that you'll stick with the wireless drivetrain in order to make the most of the SRAM Eagle Powertrain features, and as a result will leave the gear cable housing redundant.
If you are someone that will prefer to actually have cables running through your bike then it is still a very viable option and Nukeproof even provides some very clear UK and US cable-routing guides in order to ensure your brake hoses and dropper/gear cables are guided through the frame as effectively as they should be.
Some more things that you want to know about the frame is that it has space for a 500ml water bottle and also has clearance for a 2.5 inch tyre through its rear triangle.
Another cool feature that this frame has is that it has an added mount within its bash plate that protects the batteries exit port and within this space is just enough room to fit a CO2 inflator and some tyre levers, which could definitely come in pretty handy.
New Features and its Easy-To-Remove Battery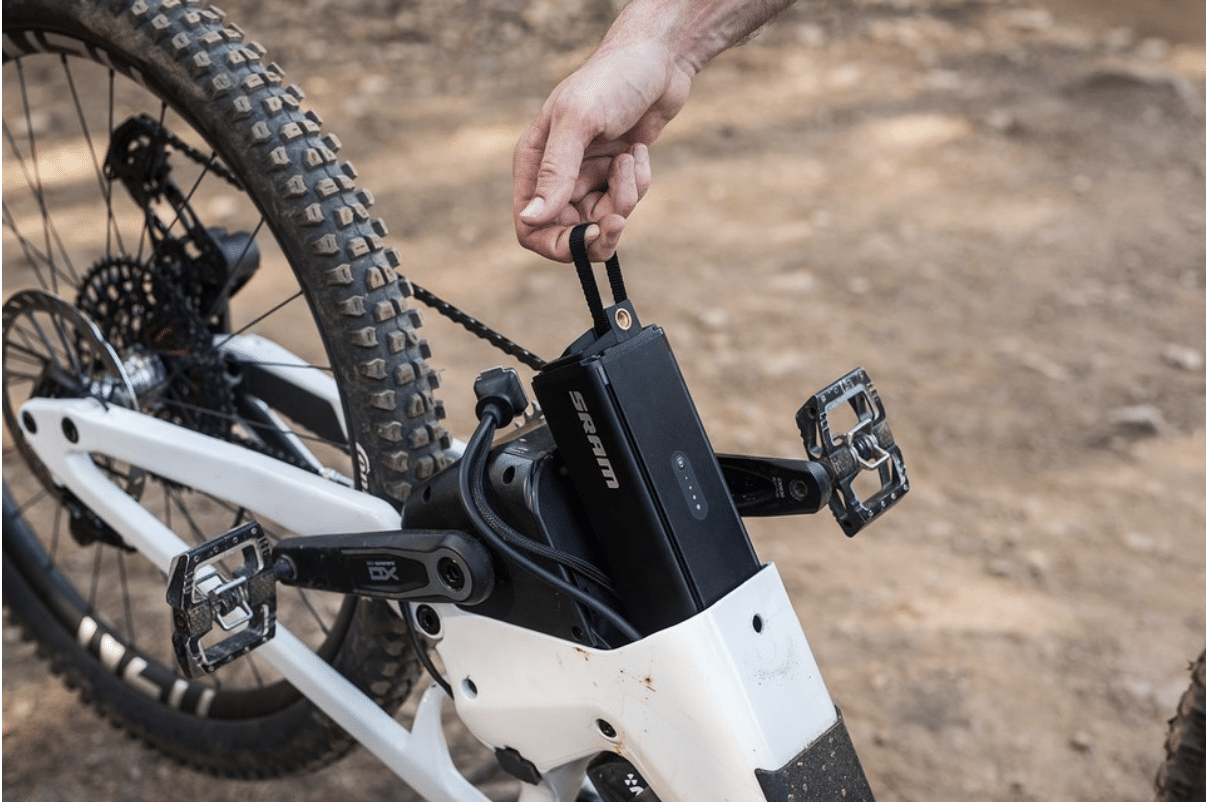 Probably the most standout feature of this new bike, apart from its new frame, is its new SRAM Eagle Powertrain drive unit.
One of the new features that makes this powertrain unit so popular is its wireless connectivity between the motor as well as SRAM's Eagle AXS Transmission drivetrain, which means that you'll have no cables flapping about.
The only wire that you'll find on the whole of the bike is the one that belongs to the breaks, but everything else on the bike, even the dropper seat post, works completely wirelessly.
When riding the bike, you'll only be able to ride in two different motor modes, Range and Rally, and these two are controlled via the AXS Pod. You'll also use this to operate the AXS Reverb dropper seat post.
When you're riding the bike and look down, in between your legs, on the top-tube, you'll find an integrated display that shows your mode that you're in, the battery life, and also the gear mode you've selected.
What the gear mode essentially is is the ability to change between an automatic and manual gear shifting mode. The Nukeproof Megawatt takes this even a step further as well as it can also go into a mode called 'Coast Shift' where it will make sure that you're in the right gear ahead of a change in trail gradient.
This motor that you'll get in the Nukeproof bike has 90 Nm of torque on tap as well as a peak power of 680W. This performance is then also paired with a 720Wh battery that you'll find stashed away inside of the down tube and is also extremely easy to remove from your bike, which is definitely a huge positive if you're a rider who is looking to compete on the E-EDR circuit., which is essentially the pinnacle of enduro racing for e bikes.
Nukeproof have been able to make the battery so easily removable because they've decided to tilt their SRAM motor instead of cutting a battery access port into the down tube, which means that you're then able to slide the battery out of the bottom down tube very easily.
Improvements To The Already Impressive Suspension Setup
One of the reasons that the Nukeproof Megawatt was so popular was because it had such an amazing riding experience, which was largely thanks to its suspension tune. Even though the suspension was already amazing, Nukeproof has now refined their design, improving it even more instead of starting from scratch. So essentially you will get the same four-bar linkage suspension design that you had on the previous alloy model, however its layout has been tweaked ever so slightly.
Just like with anything, Nukeproof is always looking to improve on their previous models and so with the carbon frame Nukeproof bike they have changed the leverage curve a little, increasing the starting leverage rate, which will essentially help riders keep their suspension nice and sensitive and also allow you to grip more on the trails.
You'll also notice that with the carbon framed Nukeproof Megawatt you'll have a little more rearward axle movement for the first 65mm of rear-wheel travel, which is definitely a lot more helpful for absorbing the square-edged bumps.
The Geometry of the bike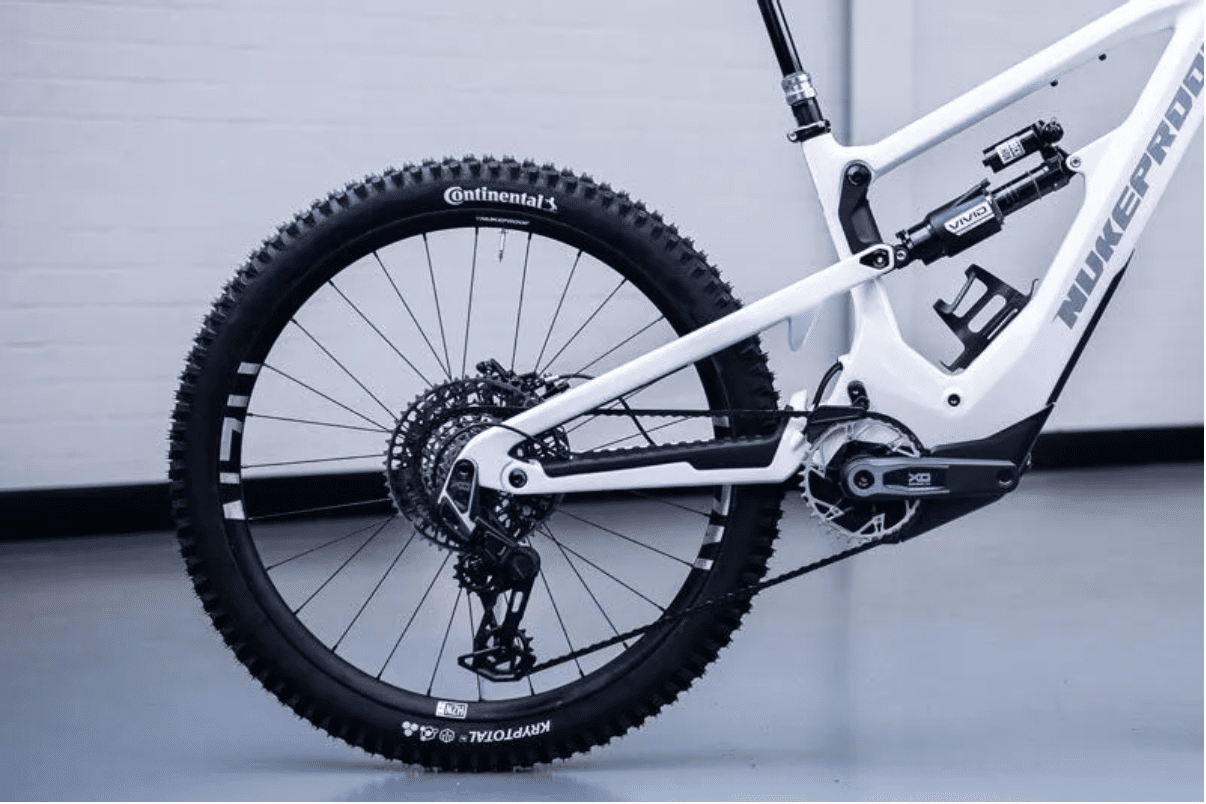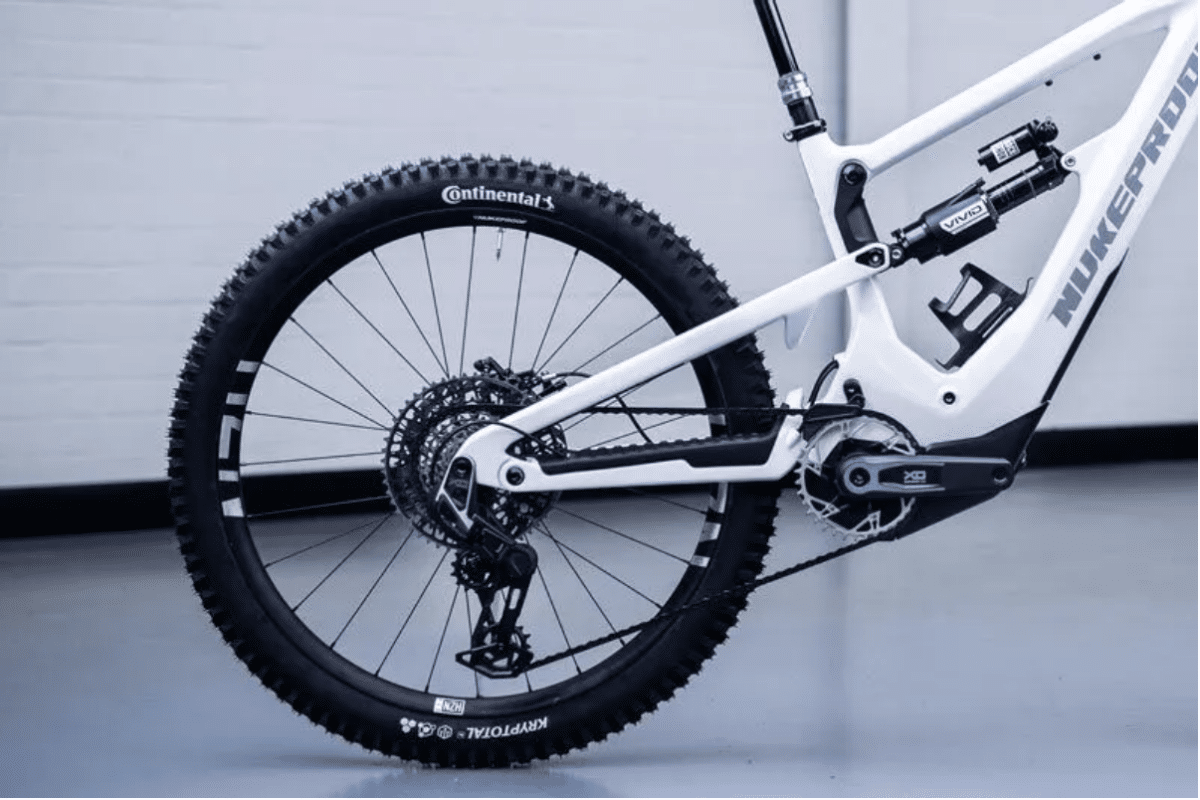 When you place both of these bikes next to each other (the alloy frame version as well as the carbon frame variant), you'll see that their geometry is very similar to one another.
You'll be able to choose your carbon frame sizes from a selection of five different sizes, ranging from size S all the way up to size XXL. The reach figures of all of the five sizes are exactly the same as the figures of the alloy bike, which range from 435 to 515mm. The seat tube angles of these two variants of the Nukeproof Megawatt are also the same and stipend as the frame sizes increase, going from 77.5 degrees all the way up to 78 degrees.
There are also other geometric figures that have changed from the alloy frame to the carbon frame, however none too drastically. These changes include the bottom-bracket height creeping up a few millimetres, the seat tube heights increasing for the XL frame size from 460mm to 470mm, the stack height being reduced a few millimetres across all sizes and finally the carbon frame variant also gets a 0.5 degree slacker head angle as well as longer chainstays.
Final Words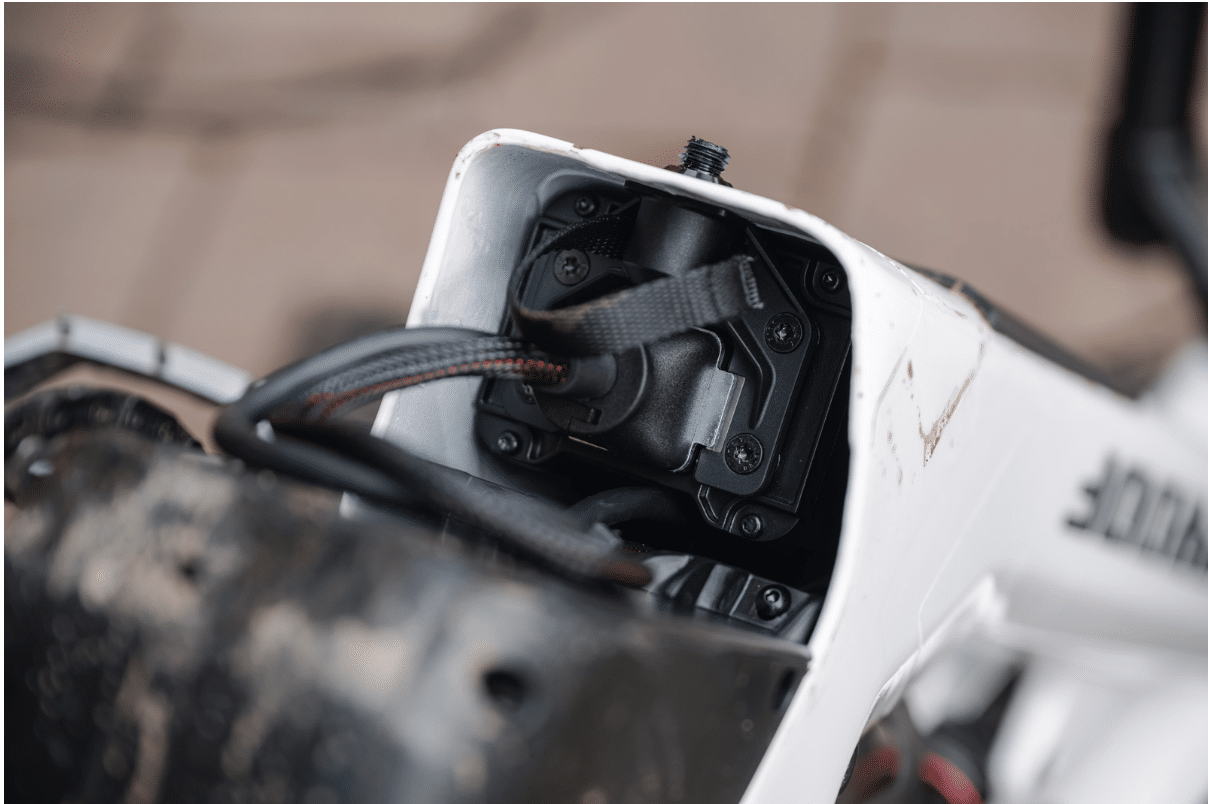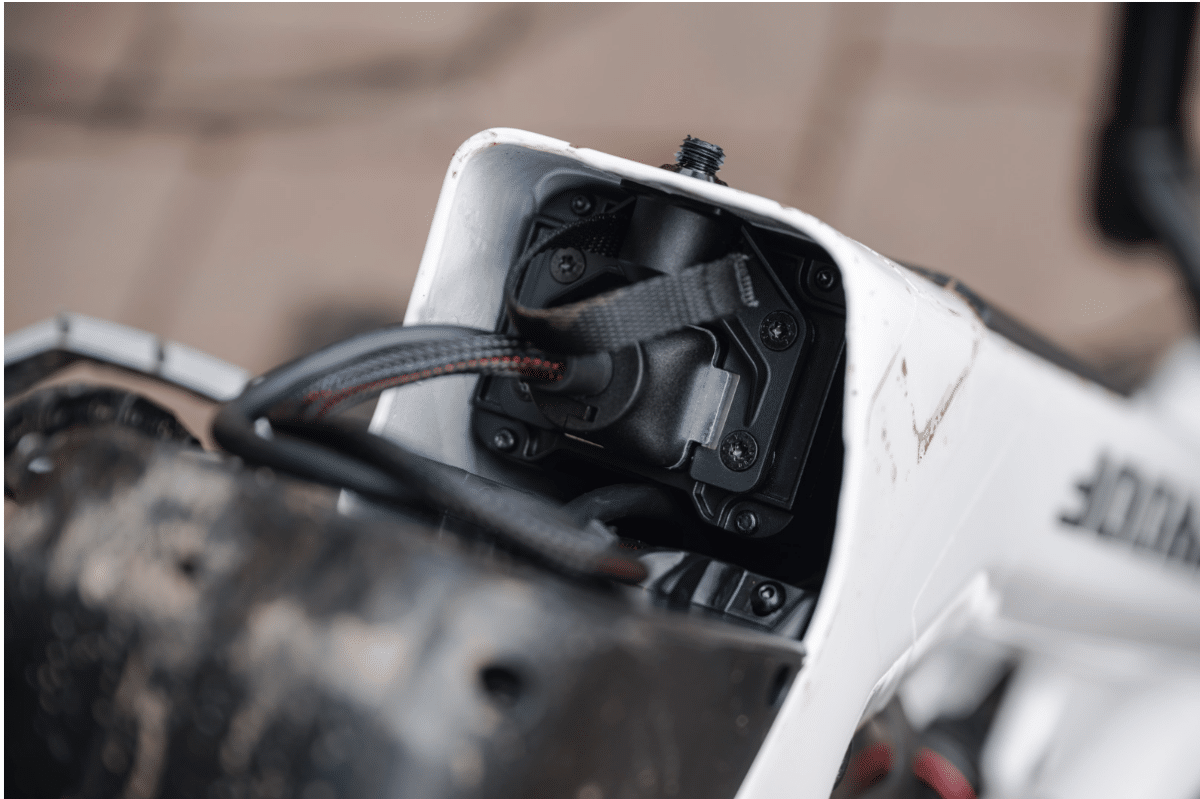 Just as you'd expect from the new Nukeproof Megawatt full carbon bike, it feels just as amazing out of the box as the alloy version did, if not even better. However, this does also come at a price as the new carbon framed Nukeproof Megawatt has a starting price of $9,899.
The new motor that the carbon version has will be getting a lot of features, whilst still feeling natural and easy to live with whilst you're out and about on the trails. Although these new features may not appeal to everyone, the system does undoubtedly bring quite an impressive integration of motor and drivetrain in a really simple and clean package.
All in all, the Nukeproof Megawatt Carbon essentially just picks up where the alloy version of the bike left off, and continues to deliver a lively, well-balanced and exciting ride that'll for sure put a smile on your face.