Either you're already the envy of your friends with that iPad or you want to treat a loved one with a few surprises. Dress up and trick out the iPad to boost its style points and optimize its use. Yes, with a little accessorizing, it's possible to take your iPad's sexiness to new levels.
This pair isn't just for cooks as it gives users the ability to interact with the iPad without worrying about making it dirty. The stylus and stand are hand-washable.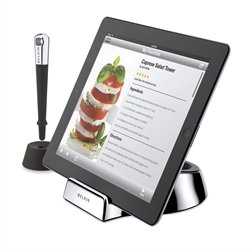 Sometimes a small, flat gadget can be tough to type on. That's not a problem with ComfyShell, which acts like a pillow for the iPad.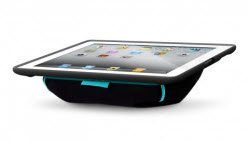 Add popping controllers to play games with friends and family using compatible apps available on iTunes. Such games include In the Know, Guesstimation, Swoop and What on Earth?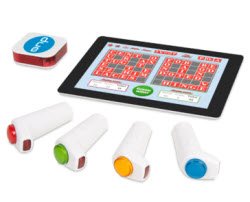 This light-weight portable folding keyboard comes with a carrying case, six multifunction buttons and a built-in stand.
Beautiful thin front-and-back protection available in many designs ranging from maps and art to patriotic and patterns. Artsy? Create your own.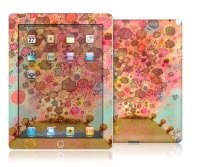 Add character to the iPad with this protector that can stand on its own two feet and offers protection.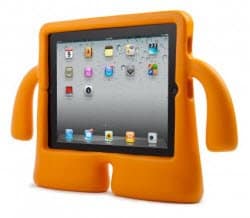 Turn the iPad into a retro desktop station reminiscent of the original Apple computers. iStation is available in two finishes, one is a faux wood finish with a white keyboard and the other is a white pearl glossy finish with a black keyboard. It includes buttons and dials for controlling volume, music and other features. Note: this is no longer available, but still worth a mention as you can request to be notified when it's available.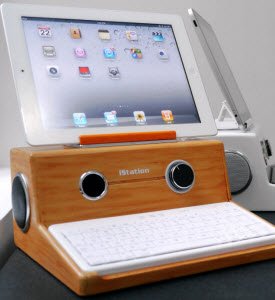 Forget about keeping track of two or three remotes for one entertainment station. The customizable L5 Remote can control the TV set, DVD player, DVR and any other IR remote devices. It doesn't require batteries, WiFi or a wall outlet. The L5 Remote app is free, so you can design your own remotes before buying the accessory.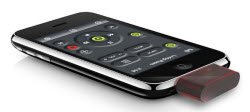 Erase the smudges and fingerprints on the iPad with this pen that has an integrated clean cloth. Draw on the screen with the invisible pen, let the solution do the job for five to 10 seconds and wipe it clean with the cloth. The solution leaves behind a thin coating to prevent scratches and residue build up.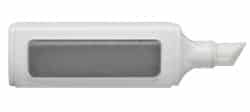 Convert the iPad into a blank canvas and use this paintbrush that won't scratch the screen.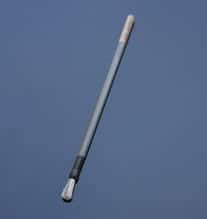 OtterBox makes industrial strength cases that have prevented many gadgets from breaking. The case includes a screen shield that also acts as a stand, plus the case protects the front and back of the iPad.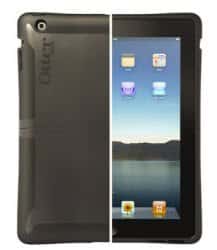 Plug in the square into the iPad, install the free Square app and start collecting credit card payments with the iPad. The credit card reader is free as Square charges 2.75% per swipe.

Use this scale with the Withings app to keep track of your weight, lean mass, fat percentage and BMI. Its dashboard can manage up to eight users.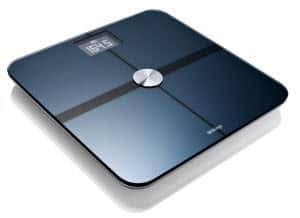 For those wanting more than a portable keyboard, the ZAGGfolio contains a removable and rechargeable Bluetooth keyboard and a built-in stand system for a sturdy experience that's resembles typing on a laptop. It supports the iPad 2 in landscape and portrait orientation.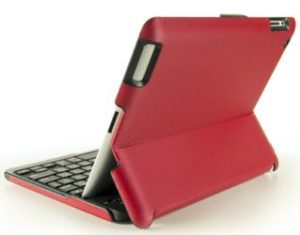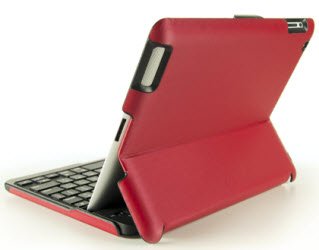 What other useful iPad accessories have you seen? What are your favorites?